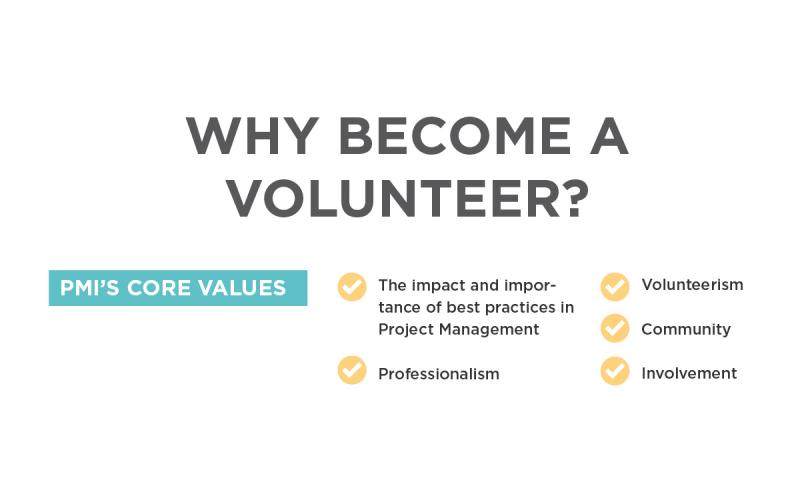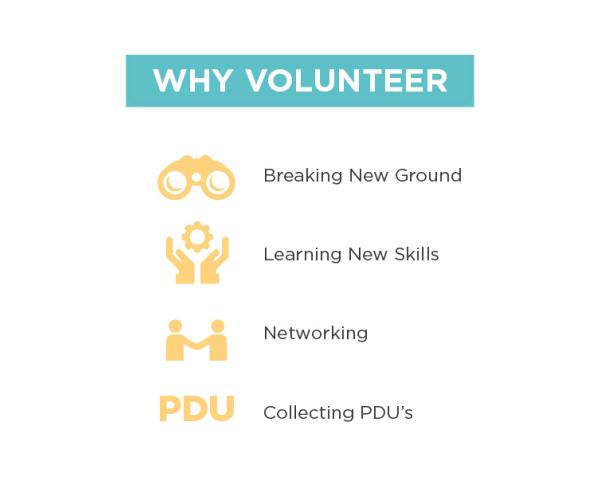 While the Board is the head of PMI-Montreal, volunteers are its heart and soul. It is thanks to volunteers that PMI-Montreal has taken an important place in the business community in Quebec, and it is the efforts and energy of volunteers who contribute daily to PMI-Montreal, one of PMI's top chapters in both numbers and maturity. Volunteering at PMI-Montreal means being actively involved in activities related to project management.
It is also an opportunity to collect PDUs for the renewal of your PMP® or PgMp® certification. Above all, volunteering provides you with the opportunity to broaden your network and improve your skills by sharing your interests with a professional team.
You can choose to volunteer for one specific activity or project, or decide to commit in the long term according to your availability.
Become a volunteer for the chapter by using PMI's Volunteer Relationship Management System. The VRMS is linked directly to your myPMI account, simply click on the menu GET INVOLVED and select VOLUNTEER WITH PMI! The VRMS allows you to select your areas of interest and your region. Simply fill out the required information and PMI-Montreal will be able to contact you with upcoming volunteer opportunities in your area. You can browse volunteer opportunities with other chapters as well, many of which offer interesting opportunities to get involved from a distance.
We are always available should you need additional information: rec@pmimontreal.org, 514-861-8788.
Volunteer management guide
Volunteer Guide