As part of PMI-Montreal's 40th anniversary, members of PMI-Montreal will be able to visit organizations from different sectors that contribute to the promotion of project management in Quebec.
Le volet humain d'une grande transformation : la participation des équipes
Le projet de modernisation du CHU Sainte-Justine, "Grandir en santé", a finalisé l'agrandissement de l'institution avec la construction de deux nouveaux bâtiments à la fin de l'année 2016. Dans le cadre d'un projet d'une telle envergure, la planification et la préparation des équipes au transfert et à l'utilisation des nouveaux espaces a été au cœur du travail de la direction de la Transition. De la préparation à l'étape de consolidation, l'implication de l'ensemble des parties prenantes a joué un rôle majeur dans la transformation du CHU Sainte-Justine et dans la gestion du changement des équipes. Après avoir présenté les étapes franchies, une rencontre avec des représentants cliniques aura lieu dans les nouveaux espaces, afin de discuter avec eux de l'expérience vécue et de leur implication en tant que partie prenante dans ce projet.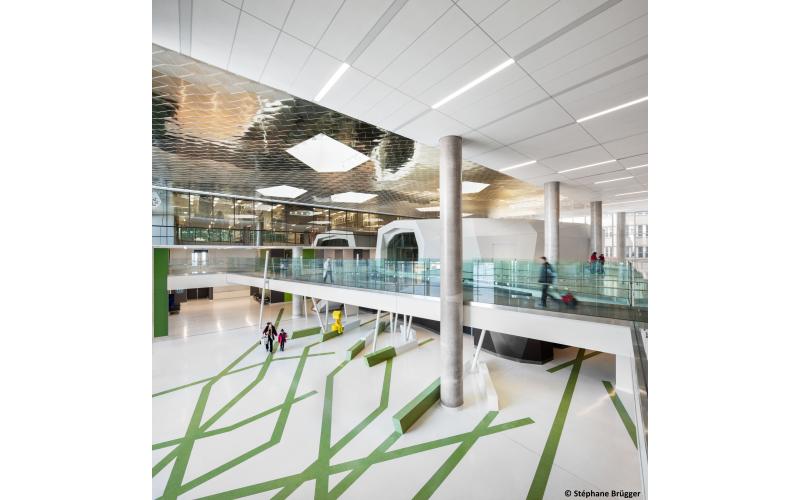 Seront présents afin d'animer la visite guidée et répondre à vos questions : Véronique Duguay, Gabrielle L'Écuyer, Alexandre Pires, gestionnaires de projet à la Direction de la Transition
Déroulement :
17h00 : Accueil des participants
17h15 : Début de la visite guidée
19h30 : Fin de l'événement
Prenez part à la prochaine visite guidée du 40e anniversaire du PMI-Montréal! 
The maximal number of attendees for this course has been reached.
40th anniversary guided tours - CHU Sainte-Justine
Type of activity :
Special conferences / workshops
Price
PMI-Montreal members
$ 15.00
The maximal number of attendees for this course has been reached.