As part of PMI-Montreal's 40th anniversary, members of PMI-Montreal will be able to visit organizations from different sectors that contribute to the promotion of project management in Quebec.
Do not miss this unique opportunity to visit the Exhibition Hall, the Payload Operations Center, the Showcase Training Center and the SEM Operations Center.
Take part in the next PMI-Montreal 40th Anniversary Guided Tour! Hurry up, the event is limited to 45 participants!
Sequence:
12h30: Reception of participants
1:00 pm: Guided tour begins
15h30: End of the event
Mandatory:
2 pieces of photo ID (passport, driver's license or health insurance)
Other particulars
- After your registration, you will be sent an e-mail and you will have to provide your citizenship (date of birth, citizenship, and visa or residence numbers for visitors who are not Canadian citizens).
- Visitors must arrive at the CSA parking lot at 12:30. Two pieces of identification will be required at the gatehouse. The meeting point is the reception desk at the main entrance.
- The Canadian Space Agency is a corporate working environment. Visitors are invited to wear appropriate clothing (no jeans, t-shirts, or sports shoes).
- It is forbidden to take pictures of the installations during the visit, except in the large rotunda.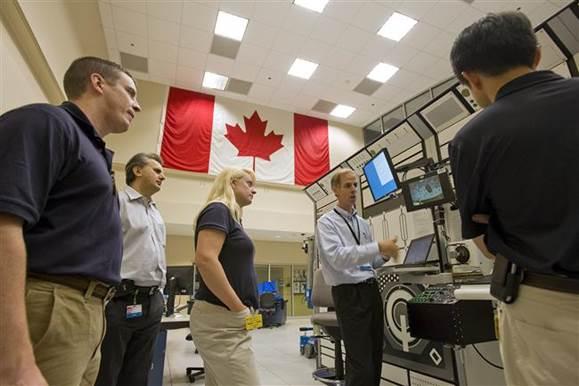 The maximal number of attendees for this course has been reached.
40th Anniversary Guided Tours: Canadian Space Agency
Type of activity :
Special conferences / workshops
Price
PMI-Montreal members
$ 15.00
The maximal number of attendees for this course has been reached.