When changes are multiplying every day and that the requirements of daily operations remain as high, free up capacity to manage change is a major challenge for managers. Do you feel it's overflowing everywhere?
That each change in itself makes sense but all at the same time, it no longer works? Beyond perceptions, we must clearly identify and name capacity issues in order to address them and ensure a realistic load that will support operations and the achievement of expected benefits of each project. Discover simple but very effective tools that will help you leverage change without it being at the expense of your people.
Speaker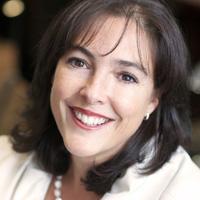 Manon Champagne is co-founder and CEO of Aplustransition, an organization devoted to change management research and consulting.   With over 20 years of experience, a solid consulting career and senior management positions, Manon is well versed in the various business issues facing organizations. She works with CEO's and senior executives to improve their organization's capacity to lead and integrate changes. She has been involved in R&D projects over the past 15 years. Lately, she has been key to the development of Aplustransition's change framework and certification program. She has given a number of conferences on the topic of change management. She strives to constantly build the competencies of managers at all levels of the organization to support their team in adopting change.  Manon holds a licence in management from the business school at Louvain University in Belgium and an MBA from Monash Mount Eliza Business School in Australia
7h30-8h00 : registration and breakfast buffet | 8h00-9h00 : conference
No cancellation or reimbursement 5 working days from the event.
It is not possible to register to this event anymore.
Stop squeezing the lemon – manage capacity to achieve results
Type of activity :
PMI Conferences - PMI morning conferences
Price
PMI-Montreal members
$ 35.00
It is not possible to register to this event anymore.