PMI-Montréal project management blog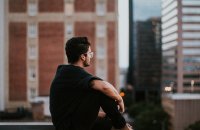 The need for project managers is growing, yet it remains one of the top questions we receive at PMI-Montréal: how do I become a Project Manager?
We have often heard the job search itself referred to as a Catch 22.  They want a Project Manager with a PMP, but you need experience to get your PMP, so the project management job feels out of reach.
PMI-Montréal is fortunate to be surrounded by members and professionals who have shared their journey with us. 
A degree granting program in Project Management
Responding to a need for projects to be better managed, the Université de Québec à Montréal created the first Master's program in Project Management in 1976.
What follows in the last forty years is a rise in degree granting programs across Québec, in both English and in French, often accompanied by internships which can be the first step to gaining that valuable entry level experience that can lead to your next position.
New Members' Guide - Project Management training in Québec
If you're already a professional and not willing to go back to school, most of these same universities offer non-credited courses in project management, from the basics to perfecting specific skills.  These types of courses make you eligible for your CAPM exam, which demonstrates to employers that you possess the theoretical knowledge and shared vocabulary to start a career in project management. 
Start simple
There are various positions that allow you to manage aspects of projects without the actual title and responsibility of being the Project Manager. These opportunities can range from administrative project tasks to being the Project Control Officer (PCO). These positions do not have to be a means to an end, and career PCOs are increasingly seen as key drivers of project success. The idea here is to seek out positions that allow you to exercise your communication and resource management skills, rather than seeking the responsibility of managing a project from A to Z.
Falling into project management
Truth is, sometimes for lack of resources, unexpected changes or sensing good people management skills in someone, the powers that be put you in charge of coordinating all the pieces and people.
Congratulations, you are the Project Manager. The challenge here is that you've been thrown into somewhat unknown territory and you must learn as you go. This was often the situation for Project Managers before formal training programs came along, and one of the principal reasons for the creation of PMI as an organisation.
Luckily, project management is for everyone. Take this as an career opportunity rather than a short-term task change. The online and in person PMI community is here for you with templates, webinars, networking and mentorship programs to help you climb that steep learning curve.
Whether you're a young professional or seeking a career change, check out the New Member's guide for insights on the job search within the project management industry.
PMI-Montréal offers various mentorship programs for students and young professionals looking for guidance from an experienced Project Manager. Next session starts in October.
Discover the different facets of a career in project management via the blog series PMP Generation. 
Suggested articles