PMI-Montréal project management blog
PMP Generation - Luis Duran, PMO Manager, Maple Armor Fire Alarm
Author : PMI-Montréal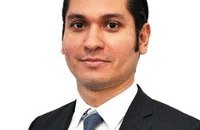 I'm a PMP with several years of experience in different fields, mostly in manufacturing and IT. I'm currently working as a Project Management Office Manager at Maple Armor. After 15 years of work experience, I found the job that I wanted as the leader of a PMO.
As a project management professional, what keeps you up at night?
The current changes in all fields sometimes make it difficult to know what will negatively impact the future of our field.
What changes would you like to see in the project management industry in 2017? What is your vision for project management in 2017?        
To have a lot more contact between senior management and project management departments in the industry. Numbers that show how to get more support from management make a great difference in project management in all industries.
What pushed you to start or pursue a career in project management?
The everyday challenges in projects: there's something new and interesting every day.
What is your fondest memory of PMI-Montréal?
The support I received from PMI-Montréal while establishing myself in Montréal and integrating the job market in the field of project management.
Which project would you like to bring to the attention of the industry (a small community project, a big project that has slipped under the media's radar, etc.)?
There's a lot more we can do with our skills to help less fortunate people. We should associate project management and philanthropy a lot more often.
Do you have a personal thought you would like to share with the industry (an observation, a piece of advice, an open question, a reference, etc.)?
Don't stop trying. If you want to be successful in this industry, you need to have an enormous amount of perseverance. You also need to have the ability to quickly bounce back from mistakes and failures.
Why do you renew your membership?
PMI-Montréal gave me the means, tools and especially confidence to find a job in project management in Montréal with its volunteering and mentoring programs and its desire to see others succeed.
Which project manager would you like to see next as a member of Generation PMP?
Philippe Husser.