PMI-Montréal project management blog
How many PDUs can I accumulate this month?
Author : PMI-Montréal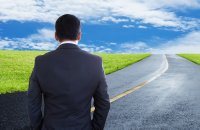 How many PDUs can I accumulate this month?
Special Activity
Thursday February 12, 2015
The 5 Choices for extraordinary productivity
6 PDU
In today's world, people are drowning in their emails, buried by demands and are trying to do more with less. Change the dynamic ! Act on what's important, visualize the extraordinairy !
Learn more
PMI-Montréal launches its WEBINAR series!
Linkedin and project management? A perfect match!
February19 : 12h00-13h00
from the comfort of your office!
LinkedIn is the professional social network par excellence. But how can it actually help project managers? Whether It's to find new contracts, new knowledge or build your network.
Learn more
Wednesday, February 4, 2015
Stop squeezing the lemon - manage capacity to achieve results
When changes are multiplying every day and that the requirements of daily operations remain as high, free up capacity to manage change is a major challenge for managers. Do you feel it's overflowing everywhere?
Learn more
Wednesday, March 11, 2015
Best practices in governance
Presentation of the primary roles of administrators (and boards of directors) within the contexte of best practices in governance for small to medium-sized businesses
.
Learn more
Wednesday, February 11, 2015 - Gestion organisationnelle de projet
La planification par intérêts

Tuesday, February 17, 2015 - IT
IT Round Table 

Tuesday, February 17, 2015  - Construction
Revue de la jurisprudence en droit de la construction 2014
Wednesday, March 4, 2015 - Gestion organisationnelle de projet
Quels sont vos enjeux en gestion organisationnelle de projet? Séance collaborative

Tuesday, March 17, 2015 - Construction
Transformer la ville grâce à la contribution des parties prenantes

Tuesday, March 31, 2015 - Risk Management
La valeur ajoutée de la gestion des risques - Pour l'entreprise, le chargé de projets et le client