Community of practice
1.5 pdus
Strategic Business Management skills
CdP Gestion du changement - Le saut cognitif dans la transformation numérique
Schedule
18 March 2021
18:00 - 19:30
Add to calendar
Language
French
Platform
Webdiffusion
1.5 pdus
Strategic Business Management skills
Description
OBJECTIFS
Mon propos va tendre à démystifier le changement de la transformation numérique pour que la pme soit plus à même à vouloir s'engager dans cette voie, surtout si la nécessité s'en fait sentir.
DESCRIPTION
Au-delà de la gestion du changement liée à la gestion de projet, je propose de parler du changement vers la transformation numérique, surtout pour la pme. Il est question de stratégie numérique et des alignements nécessaires avec des ramifications dans le modèle d'affaire, l'organisation de l'entreprise, la stratégie des données et de l'information. La gouvernance numérique est aussi à l'ordre du jour notamment pour prendre en compte les environnements numériques externes et internes de l'entreprise, la culture numérique dans l'entreprise et le leadership numérique nécessaire pour assurer l'exécution de cette transformation. Le leadership numérique est un ensemble de comportements et de qualités qui soutiennent la prise de décision dans l'entreprise pour la création de nouvelles capacités et l'exécution des alignements nécessaires à leur mise en place. Il est question des décisions et de l'exécution de la stratégie d'affaires numérique, de la transformation technologique, de l'atteinte de la compétitivité qu'offre l'outillage numérique et de la génération d'activité par une offre de service qui rejoint l'utilisateur final.
PHILIPPE MOLARET
Ingénieur génie électrique, spécialisation en contrôle, à l'ETS.
Maitrise industrielle en gestion de la technologie et de l'innovation à l'École Polytechnique de Montréal.
Conseiller scientifique et directeur des partenariats de Thales
Solutions Numériques, filiale de Thales Canada Inc.
Membre du conseil d'administration de Prompt et du comité de transfert technologique d'IVADO et du comité directeur du programme de recherche 4Point0. Entre 2015 et 2017 il est un des membres fondateurs du consortium ENCQOR, un réseau d'intégration et de démonstration de futures technologies applicables à la 5G. De 2013 à 2015 il initie le montage d'un consortium recherche et innovation en transport urbain au Canada (CUTRIC). Dans l'intervalle 2010 à 2012, il a été Ambassadeur de la Recherche et de l'Innovation de l'École de Technologie Supérieure. De 2002 à 2015, il est membre du conseil d'administration du Consortium de Recherche et d'Innovation en Aérospatiale au Québec (CRIAQ). En 2009, le ministère du Développement Économique, de l'Innovation et de l'Exportation du Québec invite M. Molaret à siéger sur le Conseil Stratégique de la Recherche et de l'Innovation. Se traduit par la publication de la stratégie recherche et innovation du Québec 2009-2012.
17 h 45 : Je m'assure de ma connexion!

18 h 00 : Début de la conférence

19 h 30 : Fin de l'événement
Vous recevrez le lien de connexion par courriel. Vérifiez bien vos courriels indésirables. Nous prenons les inscriptions jusqu'à la journée même de l'événement durant les heures ouvrables de bureau. À la dernière minute, nous serons dans l'impossibilité de vous faire parvenir le lien de connexion.
Disponible gratuitement pour les membres de l'ACMP !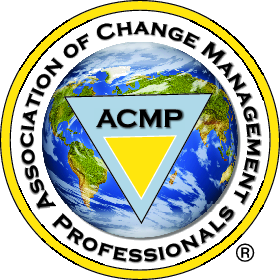 Enregistrement des PDU : 
1.5 PDU - TECHNIQUE
Vous devez enregistrer vos PDU dans votre compte du PMI Global avec le code PDU qui vous sera divulgué à la fin de la présentation.
Tableau de bord / Dashboard

Report PDUS

PDU Claim Code
Les attestations seront directement déposées selon la prise de présences dans votre compte du PMI-Montréal.
Même si vous êtes non membre, vous devez créer un compte pour recevoir votre attestation.

Au plaisir de partager ces moments avec vous!
L'équipe du PMI-Montréal
Refund Policy
Distance learning courses in Quebec: no refunds or cancellations within 10 working days before the first session to allow for shipping of materials. 
Distance learning courses outside Quebec: no refunds or cancellations within 15 working days before the first session to allow for shipping of materials.
In-person training
Refundable in full five working days or more prior to the first session. Requests must be sent to rec@pmimontreal.org.
No refunds four business days or less before the first session.
Substitution
Substitution of a participant is not permitted except for group registrations.
Cancellation
PMI-Montréal reserves the right to cancel any training should enrolment be insufficient. In this case, the entire registration fee will be refunded.