Community of practice
1.5 pdus
Business Acument
CdP Planification et Contrôle - Bien réussir une transformation vers l'agilité à l'échelle
Description
Les organisations qui souhaitent débuter une transformation organisationnelle doivent prendre connaissance de leur contexte et bien réfléchir sur la forme et le fond de cette transformation.
Les limites de la transformation dépendent principalement des facteurs qui motivent l'exécutive à vouloir remodeler l'organisation.
L'importance d'une coalition; étant le moteur majeur d'une transformation organisationnelle,  est un pré-requis indispensable afin de permettre l'organisation d'avancer à une cadence soutenue pour livrer les incréments de la transformation.   
Dans cette conférence, j'apporterai le fruit de 20 ans d'expérience autant qu'en agilité qu'en TI et spécifiquement 5 ans dans la transformation agile à l'échelle.
Concrètement, je vous présenterai comment la dynamique de cette coalition devrait faire évoluer les différentes dimensions de pratiques à déployer à travers les unités organisationnelles.
Mohamed Alami Chahboune, Coach Agile chez PSP
MTI, SPC5, RTE, ACC, SA, SSM, PSM, CSPO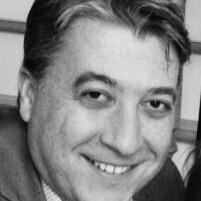 Mohamed Alami Chahboune est un consultant en TI et coach agile d'entreprise avec 20 ans d'expérience en TI et plus de 15 ans en agilité.
Activement impliqué depuis les 5 dernières années au sein des programmes de transformation (vers l'agilité à l'échelle) chez les clients comme Desjardins, Cascade, Banque Nationale du Canada, Beneva et PSP.
Fondateur de Sim Web Creation Inc., auteur de plusieurs applications web, la plus récente étant une plateforme SAAS en commerce électronique. Celle-ci offre la possibilité de créer sa propre boutique en ligne et son propre MarketPlace.
Avec un mindset Lean-Agile, Mr Mohamed accompagne les organisations dans leurs transformations et ainsi que les membres des équipes pour atteindre une meilleure cohésion et résilience; afin qu'ils se réalisent et ainsi réaliser des incréments de valeurs vers une constante réussite dans un climat de confiance.

Sa mission en tant que coach agile, c'est d'aider les individus et les équipes en les accompagnant dans la compréhension des raisons derrière notre constante transformation afin qu'ils adoptent les meilleures pratiques vers un meilleur futur.
Refund Policy
Distance learning courses in Quebec: no refunds or cancellations within 10 working days before the first session to allow for shipping of materials. 
Distance learning courses outside Quebec: no refunds or cancellations within 15 working days before the first session to allow for shipping of materials.
In-person training
Refundable in full five working days or more prior to the first session. Requests must be sent to rec@pmimontreal.org.
No refunds four business days or less before the first session.
Substitution
Substitution of a participant is not permitted except for group registrations.
Cancellation
PMI-Montréal reserves the right to cancel any training should enrolment be insufficient. In this case, the entire registration fee will be refunded.