PMI-Montréal project management blog
A word from the President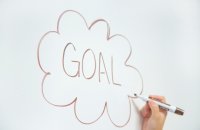 VOICES ON PROJECT MANAGEMENT: INDEPENDANT IDEAS AND INSIGHTS BY AND FOR PROJECT MANAGERS
One of the regular challenges I hear coming from the project management community is the idea that our organizations are setting unrealistic goals. This is a tremendous challenge because setting unobtainable goals can lead to project failure, low morale and a culture of insecurity. 
It's vitally important to spend time working with our project management offices (PMOs) and sponsors to develop realistic timelines and goals that are achievable in the short- and long-term. Why? Because this is going to help maintain motivation throughout the project as each milestone is obtained. Additionally, it will help you communicate progress more effectively to your sponsors and gives you the capability to set clear, reasonable expectations at the start of the project. Here are three ways you can set better goals that motivate your teams, sponsors and stakeholders:
To read more , click to be redirected to Voices on Project Management.