PMI-Montréal project management blog
Want to be a blogger ? Share your project management anecdotes !
Author : PMI-Montréal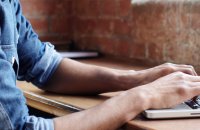 Guidelines for guest bloggers
PMI-Montreal is proud to offer original content in project management with the aim of diversifying project management knowledge in all areas. Please provide your contact information for any item blogging or proposed article.
Please visit our blog for examples of already covered subjects.
Submit the following information to communications@pmimontreal.org
NAME:
PHONE:
EMAIL:
PROPOSED SUBJECT (50 words):
PMI-Montreal will translate all articles if they are not already provided in both languages. Articles submitted must be original content not posted elsewhere online. PMI-Montreal will provide a link to your article once published with which you can share among your online networks.
By submitting a document you are agreeing to supply the article according to the deadlines provided by PMI-Montreal.  Should your submission be accepted by PMI-Montreal, you will provide the article free of charge to be published at the discretion of PMI-Montreal in one or many of its publications or resources (including blogs and social media). In exchange, PMI-Montreal will serve as attestation for PDU reclamation under Category D of the CCR Reporting Forms.
Articles will not be accepted if they contain any of the following: derogatory terms, unverifiable material, political statements or a lack of references (for research articles). PMI-Montréal reserves the right to refuse to publish any article it considers a potential conflict of interest or self-publicity.