PMI-Montréal project management blog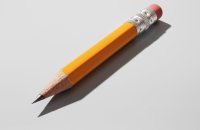 If you want to pass the PMP Exam, procrastination (that tendency to put off to tomorrow what can be done today) is your worst enemy.  
Once you've met all the criteria (education, project management work experience, 35 hours of project management training—PMI Montréal's is an excellent choice, by the way—and completion of the application), PMI will give you the okay to schedule your exam. Depending on your level of knowledge of the PMBOK Guide and the associated material, you should plan for around 180 hours (give or take) of studying before taking the exam.  If you can dedicate 20 hours per week to practicing, reading, and rereading the PMBOK Guide, you will need at least two and a half months. This allows you to aim for a specific exam date.
A few tricks to help you prepare for the exam:
Plan your study process in advance, alternating between practice exams and reading on the topics. Ideally, you want to be able to achieve over 80% on a new practice test before taking the final exam. Practice tests are a good way to track your progress and determine which aspects require improvement. Don't continuously retake the same tests, though, because that method won't be valid anymore. You will have already memorized the answers specific to these tests.
http://edward-designer.com/web/pmp/ is an interesting website because Edward describes his PMP certification process in detail.
The PMBOK Guide is your reference. When in doubt, always refer to the PMBOK. In order to effectively familiarize yourself with the PMBOK, you must read it at least two or three times, or even more if you have the urge.
Even though the PMBOK is the reference book, the PMP Exam covers more than this. It is imperative to read other guides. The three main guides I'm familiar with are:
PMP Exam Prep, Eighth Edition - Rita Mulcahy
How to Pass on Your First Try - Andy Crowe PMP
Personally, I opted for HeadFirst because it was available in ePub format. For francophones, Rita's book will soon be available in French. So, if the language of Shakespeare discourages you, wait for this new version to come out.
Master the 47 processes (inputs, tools and techniques, and outputs) and be able to classify them by knowledge area and project life cycle. I learned all the processes and used the 15 minutes accorded for familiarization with the exam interface to write them out on paper before starting.
Know all the formulas: EVM, communication, etc. If you master them, you'll find the many questions concerning these calculations easy.
Take practice exams and take note of your weak points so that you can study and specifically learn the principles you are having the most difficulty with.
Practice, practice, and then practice some more! I know it's a bit redundant, but success comes from hard work.
I wish you the best of luck. However, if you want to help bring about this good luck, practice!
Upcoming PMP/CAPM exam preparation courses !
PMP/CAPM preparation course #1 - Bootcamp French : April 13-17 2015
PMP/CAPM preparation course #2 - Bootcamp English : April 20-24 2015
PMP/CAPM preparation course #3 - Saturdays French : April 11 - May 9 2015
PMP/CAPM preparation course #4 - Saturdays English :  May 16 - June 13 2015
PMP/CAPM preparation course #5 - Tuesdays French : April 28 -June 20 2015
PMP/CAPM preparation course #6 - Wednesdays English :  April 29 - June 27 2015
PMP/CAPM preparation course #7 - Fridays French :  May 5 - June 12 2015
Suggested articles