PMI-Montréal project management blog
PMI Voices on Project Management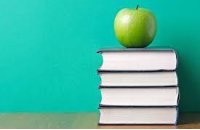 From the Voices on Project Management Blog
At a project's end, I sometimes have to tackle non-project lessons learned — those issues or takeaways that arise beyond what went right and wrong on the project. 
Here's how I've implemented some I have faced:
Team adjournment. Team members must now move on to other teams and projects. To mitigate the sense of loss, arrange an end-of-project reward, such as a social gathering. And if emails, instant messaging, and social media — such as a company Facebook page — were arranged for project communications, encourage new discussions via these channels to foster continued friendships.  
Changes to the organization's processes. Lessons learned should provide direction on the processes that benefit the organization the most if adopted right away. Once those are identified, speak to sponsors or executives and request that a task force be appointed to evaluate these processes further. The task force should consist of key stakeholders who can make changes to processes. For example, I organized a task force to review our quality control processes on a recent production project. During the project, our quality manager only reviewed product consistency and workmanship in the testing phase. The task force, however, determined the quality manager should be involved earlier and review elements during the design phase. This ensured design elements were consistent with other products released to market and cut down on time spent on the testing phase.
Suggested articles