PMI-Montréal project management blog
The Montréal-Trudeau Airport expansion project
Author : PMI-Montréal
Event Announcements
Press release
Point on activities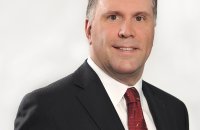 To meet the increase in its international air traffic, Montréal-Trudeau Airport is expanding its international jetty. The new section is scheduled to open in mid-2016. Philippe Rainville, CPA, CA, Vice-President, Airport Planning, Engineering and Terminal Maintenance, at Aéroports de Montréal (ADM), spoke to us about this project.  
What does the project to enlarge the international jetty involve?  
Philippe Rainville: It's the last phase of a program to modernize and enlarge Montréal-Trudeau Airport, which we began about 15 years ago. It's a $250-million project, which brings the total amount invested by ADM since the early 2000s to more than $2 billion.
In brief, we're adding six contact gates for wide-body jets in response to the increasing demand for international flights. The growth of international traffic at Montréal-Trudeau has been strong over the past decade, rising by an average of more than 5% a year versus historic growth of 2% or 3% for our flights overall.
The enlargement involves an area of 19,000 square metres on four levels, including an open-plan departures hall with shops and restaurants. This new section of the international jetty will be outside the terminal's existing footprint, which allows us to increase the building's size and height to give it a distinctive look. 
Is it difficult to include a creative component in a major project of this kind? 
PR: At the outset, we gave the architects and engineers the challenge of creating a space that would be both user-friendly and original. All the designers worked together to find the right angles and to position the boarding gates to make the most of the space. The open-plan concept was selected to create a large indoor square that is emblematic of Montréal with its terraces and cafés. A large glass wall at the end of the jetty will provide a view of the city's magnificent sunsets. 
Once the architectural design was determined, we wanted to give the building an artistic signature. It's the first time we've really done that at Aéroports de Montréal. A special budget was allocated for a creative competition, which gave rise to a work called Nuée de verre. It uses glass and light to transform the atmosphere in the terminal into colour and movement, depending on the activities taking place there. With motion sensors at the boarding gates as well as in the arrivals hall, the movement of passengers will shape multi-coloured reflections projected onto the ceiling. 
Architects usually find us quite conservative. But this time we were the ones who sent them back to the drawing board to develop an unusual concept. 
How do you go about managing all the stakeholders?  
PR: It's a task that's both complex and fascinating. You have to be used to working collectively and you have to maintain an open mind. Many actors are involved, such as the airlines and their handlers, which look after baggage and aircraft servicing. The infrastructure also has to respect the technical standards in effect, which determines such matters as minimum distance between aircraft and distance to walkways, depending on aircraft type. We can never launch a construction project of this scope without 24 to 36 months of planning, including all the consultations required to check the plans. 
Safety, which is monitored by Transport Canada, is taken into account from the very first drafts. It's easy to understand that in aviation the first requirement is passenger safety. Before you can even start talking about costs and profitability, you have to ensure the highest level of safety. There are no possible compromises on this matter in the airport sector.
After that, we can start considering traffic flow and convenience. We want passengers to walk as little as possible with as few bottlenecks as possible. For example, we need a smooth flow of passengers from the arrival gates to the customs hall.
And a new consideration has emerged over the past 10 years: the commercial and recreational aspect. A trip starts in the terminal once the departure formalities are complete. As a result of security requirements, travellers spend 60 to 90 minutes at the airport before their flights. So there's a demand for high-quality commercial services – restaurants, bars, boutiques, spas and so on – within the jetties. That's what we call the airport's new business shift. 
When will the new jetty be operational?  
PR: It's scheduled to open in mid-2016, and it's within budget and ahead of schedule as a result of meticulous planning from the outset. We've used tools such as building information modelling(BIM) software, which lets you visualize concepts in 3-D and correct deficiencies in advance, so you can be sure you won't encounter any surprises at the construction stage. 
*Philippe Rainville will give a presentation titled Aéroports de Montréal ; le grand virage commercial at the PMI-Montréal Symposium.
Suggested articles