PMI-Montréal project management blog
Point on content
Guest bloggers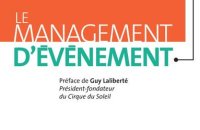 Sylvie Beausoleil has a Masters in Project Management and has been a board member for more than 20 years in arts and culture, as well as event planning. She specializes in strategic and organizational project management and works as a management advisor as well as a professional coach at FOUG Consulting Firm. She works with hang-in-hand with managers in their improvement initiatives, development and transformation in order to reach greater organizational efficiency. 
She was a lecturer the 2015 PMI-Montreal Symposium, during which she took a moment to speak about "Le Management d'événement" by Jacques Renaud, a book she truly appreciated. The book offers a global approach to management that is applicable to any kind of event, regardless of its its scale or nature.
About the author, Jacques Renaud
 "The book was published in 2000 and has been reedited multiple times, says Beausoleil. I still use it as a reference. I like to offer it as a gift to professionals and students who are interested in event planning. It was written by Jacques Renaud, a well-known consultant who has been active for over 30 years. He developed the Specialisation in Event Management at UQAM and was my professor in graduate school. He teaches internationally, most notably at the Singapore Institute of Management."
What is event management?
"One of the most interesting elements of the book is that Jacques makes a distinction between created an event and managing one. The event must be unique and original to attract a crowd. It needs a "wow" effect to make people want to participate in it. There are great creators and visionaries at the core of every event, but they are perhaps less skilled at management. Or we find the opposite: great managers whose events don't stand out creatively. In his book, Jacques strikes a balance between daring ideas and rigorous management, thus ensuring success."
The importance of selling your project well
"Renaud also explains how to approach decision-makers in order to get them to invest in your project. How do you make an event stand out, and make someone want to get involved and fund the event? In order to get funding, you must demonstrate the event's unique character as well as your ability to manage it. I myself teach project management principles and the ability to sell your project well is an element I emphasize with my students."
Highlighting the most important project management principles
"The book then details aspects of project management adapted to event planning. It highlights the steps in event planning: what to focus on, design, exploring, planning, production, promotion and evaluation. Renaud also explains how to establish an organizational structure and how to define its roles: major decision-makers (board of directors, executive committees, etc.), and operational departments (finance, administration, programming, communication, logistics, etc.) An entire chapter focuses on fundraising sources, such as grants, sponsorships, marketing and fundraising. The book also explains how to make sense of your project, and how to rally stakeholders and leaders around a common vision."
Strategic time management, a crucial element!
One of the greatest challenges in managing an event is opening at the expected date! Festivalgoers and audiences have already bought their ticket and the event must deliver and meet their expectations. Renaud broaches the topic of strategic time management, such as how to establish a strict deadline, how to properly plan each step and how to control the planning's progress to deliver a quality project on time.
Who should read the book?
"The book is aimed at students who want to learn about the workplace, but also at professionals who wish to develop their practice and get the most out of their planning. It can also be useful to an organizing committee or a group mandated to plan a corporate event. The book is easy to read and practical. You'll find great tools and charts that demonstrate the discussed ideas. Someone who isn't a professional project manager will still find it useful."
"I really appreciated the references to different French-Canadian companies who are active in the field: the Cirque du Soleil, the Montreal International Jazz Festival, Just For Laughs, the City of Montreal's 350th anniversary… The author highlights the challenges these masters of event planning face."
Is the book relevant abroad?
Beausoleil very much thinks so. "Quebec has become a reference in event management. We organize hundreds of events here every year. Our expertise is very in-demand in Europe. As I mentioned earlier, the author, Jacques Renaud, also teaches in Asia. American organizations come to our events and want to learn better practices. We produce quality events that are also safe. Plus, Quebec offers college- and university-level degrees in event management, which didn't exist before. The event management field is making progress and M. Renaud's book is a welcome reference overseas."
THE BOOK:
Bibliography:
Le management d'événement, Jacques Renaud. Les Éditions Transcontinental, Montréal, 2007. ISBN : 9782894723449
Excerpts:
http://www.tcmedialivres.com/p/17/c/10/l/79/le-management-devenement
http://www.archambault.ca/jacques-renaud-le-management-devenement-JLI2530618-fr-pr
http://www.renaud-bray.com/Livres_Produit.aspx?id=838192&def=Management+d'%c3%a9v%c3%a9nement(Le)+N.+%c3%a9d.%2cRENAUD%2c+JACQUES%2c9782894723449
ABOUT THE AUTHOR:
LinkedIn: https://ca.linkedin.com/pub/jacques-renaud/6/99/378
Interview: http://www.uqam.ca/entrevues/2008/e2008-044.htm