PMI-Montréal project management blog
Sales and Leadership Emerge as the Skills to Master
Author : PMI
PMI Voices on Project Management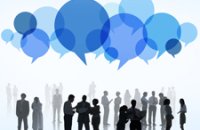 Voices on Project Management: Independant ideas and insights by and for project managers
"Like it or not, we're all in sales now," said best-selling author Daniel Pink, a keynote speaker at PMI® Global Congress 2013 -- North America in New Orleans, Louisiana, USA. And that includes project practitioners looking to demonstrate the value of project management.
But sales isn't what it used to be. In today's world of information parity, buyers can easily confirm or reject sellers' claims. It's no longer "buyer beware," but "seller beware."
For project practitioners, that parity translates to opportunities to showcase what they bring to the table. If customers know they have a problem, they can find a solution, Mr. Pink said. But if they don't even know they have a problem, a project practitioner becomes more valuable, shifting from problem solver to problem finder.