PMI-Montréal project management blog
Project management in a developing country
Author : PMI-Montréal
Event Announcements
Press release
Point on activities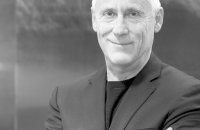 Project management in a developing country is both challenging and enlightening. As an architect and President of Ædifica, Michel Dubuc has played a central role in some of Montréal's emblematic projects, such as the OSM's Maison symphonique and the expansion of the Montréal Convention Centre. But the projects he has recently led in Haiti have prompted him to take a new look at the way he does things.
How did your firm come to oversee the construction of two hospitals in Haiti?  
Michel Dubuc: The project to build the Departmental Hospital in Gonaïves, in northern Haiti, was awarded after a tender call by the Canadian International Development Agency. We were responsible for detailed programming and architecture, and we partnered with SNC-Lavalin for the engineering component. I think we were selected in good part because we had already started working in Haiti and our partner SNC was already there. After the 2010 earthquake, I went there to see how our firm could help Haitian architects with their reconstruction efforts, which promised to be an immense undertaking. 
The other project, which is in progress, is the reconstruction of Hôpital Saint Michel in Jacmel, in southern Haiti. It's a small hospital campus consisting of several outmoded buildings in the centre of the town. The reconstruction project has been divided into two parts and is financed by the Canadian Red Cross and the Japanese government. We're working on the Canadian section in co-operation with the Japanese architect to harmonize the programming for the two sections.
How do you export Québec expertise while supporting local talent? 
MD: We can help by exporting what I call performance tools, such as knowledge of construction science, drawing software and project management software, as well as our expertise in cost management and project structuring.
We're familiar with all these tools, but it takes several years to develop them and then they have to be refined with each project. You can do that only if you have major projects and mandates, which isn't the case in Haiti. That's why I tell our Haitian partners: I'll give you access to the tools and I have no intention of cashing in on them. The more we can support you to improve your performance and transfer knowledge, the better things will be. 
At the same time, you also have to develop cultural sensitivity. We can export performance tools but, when it comes to project design, it's essential that we develop the vision of the project with our Haitian partners. The way of life there is very different from ours, and that affects project design. As exporters, we have to be extremely good listeners. 
What kind of expertise is particularly useful?
MD: One of the major factors I've observed is that project management is vital. It includes project scheduling, sequencing, timing and budgeting – in fact, everything that lets you monitor project conditions properly from start to finish. It's probably the key element.  
Does that mean you travel to Haiti often? 
MD: Yes, I've been going there about 10 times a year for the past two or three years. My associates go there too. And, for each project, we have one or two full-time supervisors on site.
Can you provide an example of the impact that your Haitian experience has had on your firm's practice here?
MD: Our environment here is highly organized; it's defined by a legal framework, with various agreements and codes. That's not the case in Haiti, as in other countries with development challenges. So we always have to be looking over our shoulder a bit. We've had to become more  aware of risk management. We were taking it into account intuitively here, but in Haiti we needed far more structured risk analysis. 
Quite often the Canadian standards we work with don't apply, so we have to find an equivalent. The benefit of that is that my associates are obliged to consider the very fundamentals of the standards used in Canada so that they can reinterpret them in a new context. We have to step out of our comfort zone and become more critical and vigilant.   
*Michel Dubuc will be presenting a talk titled Ce que j'ai appris en Haïti at the PMI-Montreal Symposium.
www.pmimontreal.org/symposium
Suggested articles