PMI-Montréal project management blog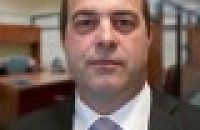 Embarking on a new professional venture is often a very rewarding experience. It is even more rewarding to see the skills one has acquired over the course of a lengthy career in the military put to use and contribute to achieving new goals. This sense of fulfillment is particularly relevant to project management, my chosen field since I retired from the Canadian Armed Forces in the spring of 2014.
I quickly became fascinated with the field, and was stunned to learn that Project Management is no longer simply integrated into a business for formality's sake, nor is it a task that just about anybody can do. Project Management today is a bustling field, with standardized training across the globe complete with certification exams. In fact, an increasing number of companies today require that their project managers be certified.
PMI-Montreal was my gateway to this universe, and allowed me to draw an obvious parallel between the field and a military man's background. From the beginning, the organization has been a wonder to collaborate with. PMI-Montreal allows veterans and former military personnel to discover new career possibilities in the field and makes certification accessible through preparatory training.
Although I've spearheaded many projects in a military setting, I've also participated in many projects out of uniform. Creating and introducing the MISSION EMPLOI program over the past year has been a revelation. I discovered that the experience and knowledge I acquired over the course of my military career remain relevant, as they taught me to manage projects both inside the military and outside.
MISSION EMPLOI is in fact a career transition and employment service for veterans and former military personnel. There's nothing quite as rewarding as having the privilege of orchestrating a project with such a dynamic and versatile team, as reaching our goals through meticulous planning, as setting up efficient management processes and getting promising results quickly, all the while respecting budget constraints and deadlines!
MISSION EMPLOI is essential for veterans and former military who have moved, and have yet to move, from military life to civilian life, and whose know-how and skills are crucial to project management. The field is, irrefutably, one of the more professional paths for a veteran or former military personnel to take, as well as a definite asset for any business.
Visit www.missionemploi.com to learn more about the program, as well as the veterans and ex-military who participate. They're ready to contribute to your projects and to the success of your business.
Réjean Guay  (Retired Lieutenant-Colonel)
MISSION EMPLOI Projet Manager
514 273-8578 ext. 254
Suggested articles