PMI-Montréal project management blog
PMP Generation : Miguel Hernandez, Senior Project Management Consultant
Author : PMI-Montréal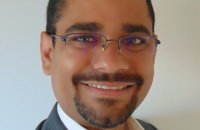 Miguel Hernandez is a Senior Project Management Consultant with over 15 years of professional experience in various fields such as healthcare, finance, insurance and information technology. Mr. Hernandez has both PMP and ITIL certifications, as well as a master's degree in Project Management. He teaches project management and is the founder and director of the mentorship program for recent immigrants at PMI-Montreal.
As a Project Management professional, what keeps you up at night?
In my opinion, a crucial element to properly manage projects is to manage stakeholders within a project. Stakeholders play a pivotal role in a project's success, but they can also contribute to its failure.
What would you like to see in the project management industry in 2017? What do you dream of for project management in 2017?
It has been 15 years since the Agile Manifesto, it would be interesting to see an article (or research) concerning the state of agility and its integration into traditional project management.
What led you to begin or pursue a career in project management?
Professionally, I began in IT as a developer, but I was always interested in management and its issues (resources, conflicts, negotiation, etc.). When I saw what a project manager does for the first time, I decided to take that career path.
What is your most memorable moment with PMI-Montreal?
I've had many memorable moments since I became a PMI member in 2010, but my most cherished moment is when I presented the PMI-Montreal management with the mentorship program for recent immigrants. It was so well received, they gave me plenty of great ideas to add to the program and they sent me a team to work on the initiative.
Which project would you like to draw the attention's industry to (a small community project, a big project that went under the radar, etc.)?
Actually I would like to invite PMI-Montreal members to take part in community projects and volunteering opportunities. Our expertise is very important for community projects and those projects need it. 
Why did you become a PMI-Montreal member and why did you renew your membership?
I became a PMI-Montreal member for many reasons. Like PMI-Montreal, I think it's important to frame how we present project management, and promote the profession. PMI offers training, networking activities and discussion opportunities, as well as many other activities. PMI's doors are always open to its members. 
Which Project Manager would you like to see be the next focus of PMP Generation?
Amirouche Sellam
Are you a PMI-Montréal member and have something to say about project management in Québec ? Answer the PMP Generation questions ! Contact communications@pmimontreal.org for the form.