PMI-Montréal project management blog
PMP Generation - Mathieu Labrèche, Project Manager, Cat-Amania
Author : PMI-Montréal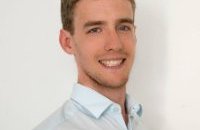 After graduation with a Masters in Project Management from the School of Management (ESG UQAM) in 2015, Mathieu held for two years the position of project manager at the National Bank of Canada. Through this experience, he deepened his knowledge and acquired concrete workplace experience. Mathieu's involvement in the project management community includes participating in the organization of the first two editions of PMI-Montréal's RDV Career Day and the Symposium. Mathieu has recently decided to move to France where he will rise to new challenges as a project manager.
As a project management expert, what keeps you up at night?
Bad decisions. Project managers must sometimes make decisions without all the necessary information. That is part of the job. However, in hindsight, and when more details come to light, certain choices can turn out to be the wrong ones.
What inspired your decision to rursue a career in project management?
A simple sentence that ignited my imagination and awoke my ambitions: "The client has a vision and dreams. The project manager transforms these dream into  reality."
What is your most memorable moment with PMI-Montréal?
Organizing PMI-Montréal's first RDV Career Day. That is when I witnessed PMI-Montréal's profound commitment to its members and realized that it truly has their best interests at heart. The entire event was designed to respond to their needs and support them along their career path.
What project would you like to draw the industry's attention to (a small community project, a major project that went under the media's radar, etc.)?
The development of Place Wellington in Verdun. I participated in this project as a citizen, and I feel it deserves special recognition. The revitalization of this public space will energize the neighbourhood in a way that meets needs of the local population.
Why did you become a PMI-Montréal member, and why are you renewing your membership?
I first became a member of PMI-Montréal to grow my professional network. I have renewed my membership to pursue my involvement with the association and participate in its events and conferences.
What project manager would you like to see become a member of PMP Generation PMP soon?
I would really like to see Maryse Gendron become a member of PMP Generation. She was very supportive when I began my career and is involved at many levels to support the growth of project management in Montreal.