PMI-Montréal project management blog
PMP Generation : Laurent-Olivier Martin, MPM Project Coordinator – Sydney, Australia
Author : PMI-Montréal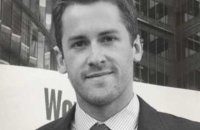 After obtaining a Master's degree in Project Management from UQAM in 2015, I completed the 2-year "Graduate Program" at Bombardier Transport Americas. From there, I joined my girlfriend in Sydney, Australia, for a year of surfing and travel.
While in Sydney, I was hired by MoveCorp, a project management consulting firm, specialising in transition and relocation management. Among the projects I helped steer were the relocation of the UNSW Faculty of Sciences and the Australian Broadcasting Corporation's move to downtown Sydney.
These two projects couldn't have been more different. At UNSW, in addition to moving the staff and professors, we also had to successfully relocate over a hundred laboratories campus-wide, containing research in everything from paleontology to functional genomics, petrology to the fight against cancer.
For the ABC move, our biggest challenge was the fact that they broadcast live 24 hours a day. Working around this nonstop schedule meant relocating each department separately over the course of 6 to 7 months, so as not to disrupt their activities.
Needless to say, my time with MoveCorp  has been eventful! All of our projects have been unique and have allowed us to meet brilliant individuals working in every conceivable field.
My advice would be to not hesitate for a moment if presented with the opportunity to work abroad. It's an incredible experience that I would recommend to anybody.
As a project management expert, what keeps you up at night?
Too many hours in front of a computer screen and useless meetings.
What INSPIRED your decision to pursue a career in project management?
I essentially operated in "project mode" during my 7-8 years in post-secondary education, eventually obtaining a Master's degree in the field from UQAM. My studies opened the door to the world of project management, in which I've worked since 2013.
What is your favourite PMI-Montreal memory?
Attending a PMI event at the top of the Olympic Stadium tower with my MGP colleagues.
PMP Generation: Are you a project manager with something to share about your industry?
Answer our PMP Generation questions ! 
Click https://goo.gl/forms/fHsqP7zKwyaI1tkG3 to access the form.