PMI-Montréal project management blog
PMP Generation – Jeanne Estelle Thébault, Dagher Consulting Services
Author : PMI-Montréal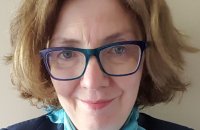 With a degree in information technology and administration, along with several certifications such as KMP, PSM, CBAP and PMP, Jeanne Estelle Thébault has over 30 years of experience as a strategic consultant, business analyst, and project director. Deeply client-oriented, she is celebrated in the industry for her leadership and problem-solving skills. She has kept countless projects on track to deliver maximum value.
As a project management expert, what keeps you up at night?
Not much keeps me up at night! What annoys me is when nobody speaks up about a problem, and consequently the team acts like we'll be able to deliver on time and on budget without anyone actually believing it. Transparency! That's one of the lovely Agile values.
What would you like to see happen in the world of project management in 2017? What are your dreams for the industry this year?
That method occupies only 33% of the practice, yielding more space for culture and leadership, like Colin D. Ellis suggests in his book "The Conscious Project Leader".
What spurred your decision to pursue a career in project management?
I've always been a natural leader. In fact, I would get elected as class representative without even running! When I entered the job market, the PM for my first project gave me a chance to manage on my own: 1 PM-analyst (me) and 2 developers. Then, the director who hired me actively sought me out to manage research projects. Concurrent to this, I took courses in business project management and administration at HEC, and my career was off and running.
What is your favourite PMI-Montréal memory?
I'm a particular fan of closing conferences, so it would have to be Evan Zelikovitz's from this year, "Management of Project Benefits."
Which project (a small community project, a large one that has gone unnoticed by the media, etc.) would you like to draw the industry's attention to?
A project exists to add value. Pharaonic projects exist, of course, but they are by nature pharaonic. Attention should rather be brought to firms that impact Montreal through the individual projects that they undertake. GSOFT is one that's worthy of note; their work highlights the power of leadership and culture -  specifically, a culture of transparency that doesn't hesitate to acknowledge its weaknesses as a means to overcome them.
Do you have any insights to share with your peers (a piece of advice, a belief, a warning, a reference, etc.)?
The lessons we learn from a project should not be privately reflected upon at the end - rather, lessons should be allowed to reveal themselves as the project progresses. They should be reckoned with after successfully facing a challenge (or getting knocked out by one!) and shared with all involved parties, because improvement can often come from avenues outside the task at hand.
What made you become a member of PMI-Montréal, and what makes you remain a member?
To stay updated on and stay connected with members of the industry.
Which project manager would you like to see as a new member of Generation PMP?
Jean Sébastien Neveu, coordinator of IT round-table breakfast events, which have been some of the most enjoyable peer networking activities organized by PMI-Montréal.