PMI-Montréal project management blog
PMI-Montreal is pleased to launch a new eblast format which will replace the Infolettre and Express !
Author : PMI-Montréal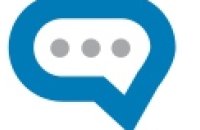 Dear members and affiliated networks 
Starting November, you will be receiving our new e-blast, PMI-Montréal.Point. 
The second week of each month you will receive Montréal.Point PMI- on activities, a full schedule of events: 
PMI Morning  and Evening Corporate Events and conferences; 
Upcoming communities of practice events
Workshops and special conferences 
Training schedules
Partner activities
The last week of the month, the PMI-Montréal.Point will focus on content, including summaries and links to blog posts, article sharing from PMI-Montreal and PMI, as well as our partners. 
To receive information instantly, join us on 
LinkedIN
, 
Facebook
, 
Twitter
 or 
Google+
!
We offer two formats which 
POINT 
 to the things you ask for most as a member of PMI-Montreal, and for readability and lightening your mailboxes. 
As a non-member, if you have provided your express consent, you also continue to receive job offers in project management. 
Thank you to everyone who participated in the survey to help us create this new eblast format! 
We welcome your comments or suggestions! Visit us online at www.pmimontreal.org! 
To receive all future e-blast in English when available,
 click here to indicate your language preference
Thank you,