PMI-Montréal project management blog
Marie Bonnardel, Project Manager, Desjardins
Author : PMI-Montréal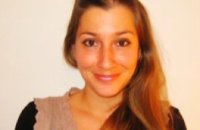 Marie knew that she wanted to pursue a career in project management when she started working as a developer after obtaining a diploma in IT Engineering and a Master of Computer Science. First, she needed to understand the sociological aspects of project management and gain technical knowledge so as not to feel insecure when dealing with experts. Later, Marie began working as a project manager. Since then, priority has always been putting human and positive values at the heart of every project to ensure her team's success. A project manager must protect his or her team members as the primary drivers of the tasks. Marie build bridges between productivity, hierarchy, and value placed on the work. She has had the chance to work in Europe, Africa, and Canada.
As a project management expert, what keeps you up at night?
Injustice or a severe lack of integrity by or against a collaborator. It is crucial for me to feel connected to the values of the company for which I work. Lack of communication and emotional frustrations can be very harmful and have a negative impact on the workload. A project is only as strong as its team.
What would you like to happen in the project management industry in 2017? What is your dream for project management in 2017?
With new generations entering the workforce, fundamental changes are taking place in project management. Younger professionals are rewriting the rulebook and will pursue the transition that has been taking place in our industry over the past 20 years. Managers will quickly have to integrate notions of agility, transparency, empowerment, solidarity, and positivity, which today are the minimum requirements to ensure a team's success. In my experience, a detailed definition of a project's scope combined with risk management is an important lever to establish good practices.
What pushed you to pursue a career in project management?
The desire to place individuals at the heart of IT practices and meeting inspiring and energetic individuals. I am passionate about travel and adore getting to know new cultures, countries, or companies when fulfilling my mandates. I am driven by contributing my personal experiences and being inspired by the backgrounds of those I meet along the way.
Is there anything you've reflected on that you would like to share with the industry (a realisation, advice, a call to all, a reference, etc.)?
It is easier to mobilize stakeholders by valuing trust and cooperation than the contrary. Doing so yields greater productivity, fulfillment, and self-confidence due to the importance given to individual within the structure.
Why did you become a PMI-Montreal member ?
To be part of a local and global community that speaks the same language and shares a passion for project management.