PMI-Montréal project management blog
Letter to members and allies of PMI-Montréal: PMI-Montréal's Vision 2020
Author : Benoit Lalonde
A word from the President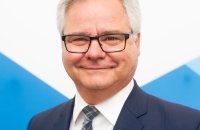 During its April and November 2015 strategy retreats, the PMI-Montréal Board of Directors adopted an ambitious vision for the next few years. Over the coming months, we will have the pleasure of unveiling it and will invite you to participate in our strategic planning.
We are giving ourselves some ambitious and energizing targets, divided into 4 broad themes. Our mission continues to be to encourage the spread of project management best practices and to provide the best possible service to our members.
Regarding the member services component, we wish to pursue our momentum and add 500 new members yearly to our association over the next 5 years, to reach 7,000 members, ideally. The BoD believes that this number of members would increase PMI-Montréal's impact and credibility, especially in regard to the representations that we make to governments and public institutions. We therefore need a retention plan to encourage you to stay with us, which we will also use to bring in new members.
Our Internet presence: our website, our mailings, our social media, and everything that has to do with information technologies will be subject to particular attention. We are committed to remaining on the forefront in terms of ease of access to the activities on our website and the flow of our communications with you.
At the financial level, we have chosen the best practices for a non-profit organization and intend to maintain our financial health. This requires giving back to our members, as we have done recently by presenting entertaining learning activities and providing access to our new teaching room for the activities of our practice communities.
Finally, with our new regulations established and the assessment of our governance performed, we feel ready to lead the charge, carrying our professional association further. We intend to make PMI-Montréal a model, both for professional associations in Québec and for the larger community of the Project Management Institute.
Put May 4 in your agenda! It's our bi-annual meeting, where we invite you to come and meet with us so that we can share our thoughts with you and learn about what you believe we can do together to meet these goals, which are ambitious, but also justified, in light of the commitment and talent of our members.
Benoit Lalonde
President, PMI-Montréal
Jean-Michaël Breton
Executive Vice President, PMI-Montréal
Suggested articles