PMI-Montréal project management blog
Extending Agile Project Management Beyong Software Industry
Author : Danijela Ćirić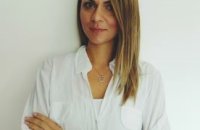 With its roots in the Agile Manifesto, which expresses the key principles and values of the movement, and after 15 years of maturation, agile project management (APM) now becoming mainstream and a cutting-edge project management approach in fast competitive markets, with fast changing technologies, innovation-driven clients, and high level of uncertainties. Up to now, APM has been adopted for software development in thousands of companies around the world and it is on the rise.
Although agile-related topics are discussed, primarily, in IT and software related literature, ability to manage changing priorities, team productivity, customer satisfaction, effectiveness in resolving unexpected risks, as building blocks of APM, are for sure something that is desirable beyond software industry but still there is a lack of understanding and well defined instructions how to apply particular Agile in other domains, how to identify situations when APM might be a better solution and how to help organizations integrate agile practices into their traditional processes. 
Agility turned out to be a buzzword in a modern business world. But it goes much beyond being a popular phrase, and becomes a way of survival in a current world of accelerating change. In order to survive divergent thinking, willingness to innovate, ability to manage changing priorities is needed in order to keep up with the fast-paced technology and continually changing requirements and customer's expectations. Change is hard. Managing change is even harder.
Therefore, with the increased use of APM in the last decade, it is of utmost importance to clarify whether and how this concept translates outside of software domain and whether it coexists with or replaces traditional project management and under which conditions.
As part of my thesis, I am exploring the application of agile project management approach beyond software industry. Specifically, I am trying to assess whether agile approach may be applicable and useful outside the software industry and whether agile project management, in a particular environment, have something to offer to organizations in terms of more effective execution of projects of certain characteristics(project size, degree of innovation, type of innovation, and size of the project team, etc.).
Finally, thank you very much in taking your valuable time considering responding to the enclosed questionnaire. Your input is very much appreciated.
Link to questionnaire: https://www.surveymonkey.com/r/PMI_thesis_research_grant
This research is supported by the Project Management Institute, under the PMI Thesis Research Grant Program and is one of the few in the world to receive PMI's investment in a very competitive selection, judged by a committee of world-leading academics and practitioners.