PMI-Montréal project management blog
Conference on the job search and the curriculum vitae
Author : Laurence Rosset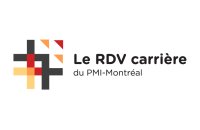 Last Tuesday, February 16th, PMI was pleased to receive a visit from Christine Lévesque, member of the Club de recherche d'emploi de Montréal Centre-Ville, during a conference pertaining to the curriculum vitae and the search for employment.
This rewarding day brought together divers profiles, including students and professionals, either currently employed or searching for employment. This training was a golden opportunity to learn how to present and structure a CV in order to attract the attention of potential employers.
The conference was a resounding success with the participants, who gained an increased level of necessary tools to optimize their likelihood of being hired. Mme Lévesque touched upon several subjects, such as things to avoid or privilege when formulating a CV, as well as tips that make a difference.  
Stand out from the crowd by learning how to capitalize on your strengths and make your set of skills shine! Register for the RDV Career Fair today and come have your CV validated by CREM CV's team of experts ! 
Our thanks to CREMCV for the captivating and instructive presentation, which delighted its audience with the sharing of their expertise.  
Join us on March 9th for the RDV Project Management Career Fair!