PMI-Montréal project management blog
BREAKING NEWS PMI-Montréal takes on the issues keeping project managers awake at night!
Author : PMI-Montréal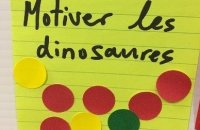 The PMI Morning and Evening conference series and webinars are now online ! What topics are we dealing with this season?
Each theme and speaker was carefully chosen based on the project management nightmares expressed by members during the silent brainstorm session at the last Symposium.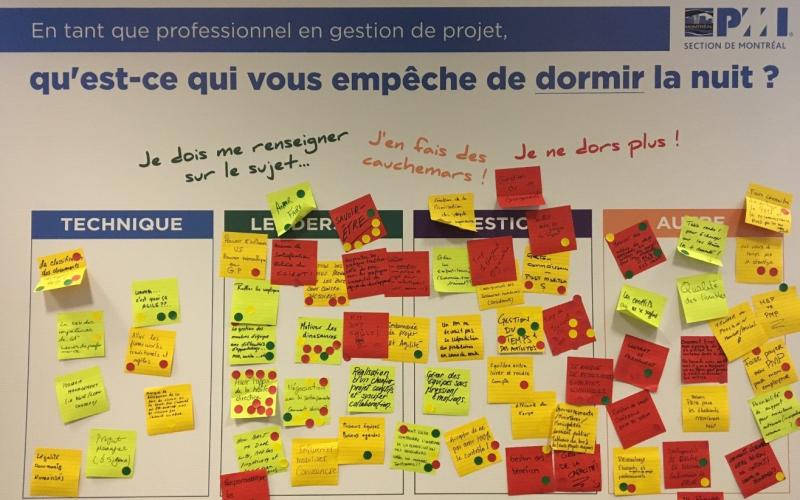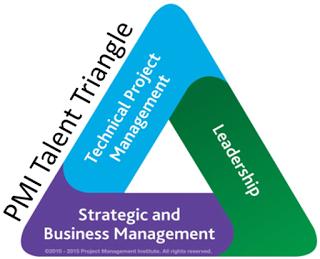 The concept : participants were asked to use a coloured post-it and write their professional training requirements and the level of gravity of the issue indicated by a colour ( green, yellow, red). Each note was then posted according to their need on the PMI Talent Triangle.
Next, we voted! Other participants were asked to use a coloured sticker according to level of gravity of the issue in their eyes.
The result? : PMs are not sleeping great. We went through alot of post-its and stickers!!!
The Top 3 - Know-how and soft skills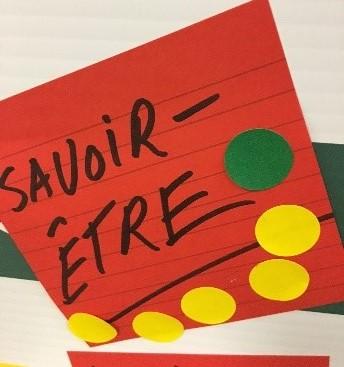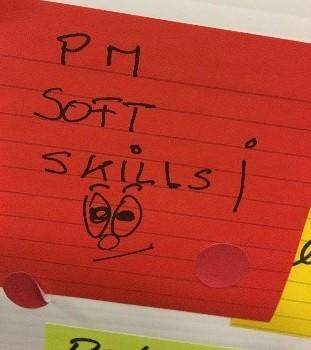 You'll notice that PMI-Montréal members are experts when it comes to Technical project management, and the needs expressed here rest strongly on the side of knowledge from the strategic management side (maybe these are the millenials we are hearing so much about?)
Curious? Good! We are revealing the top 3 project management challenges keeping PMs up at night!  
#3 - Motivating dinosaurs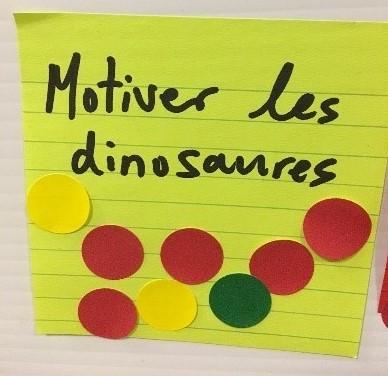 We start the season strong with a PMI Morning conference answering this crutial team management question! 
September 6 2017, from 7:30AM-9:30AM
Comment gérer les différentes générations : trucs et conseils (How to manage different generations: tips and advice)
With  Stéphane Simard, B.A., B.A.A., CRHA, CSP, author of 5 books translated in 4 languages, best seller on Generation Y.
#2 - Getting support from upper management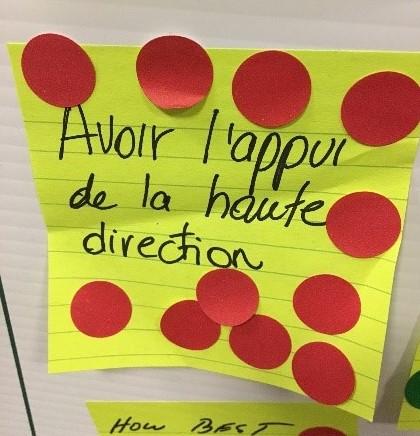 Not easy to answer this one....what if we turned the question around? 
December 5,  2017, 5:30PM- 8PM
La gestion de projets, vue par un dirigeant (Comprendre et communiquer l'importance du démarrage des projets) (Project management seen from upper management, Understanding and communicating the importance of starting projects)
With Danielle Girard, past TIC Manager for Hydro-Québec, experience managing projects with budget of 20$M and more with over 200 employees.
#1 - Too much work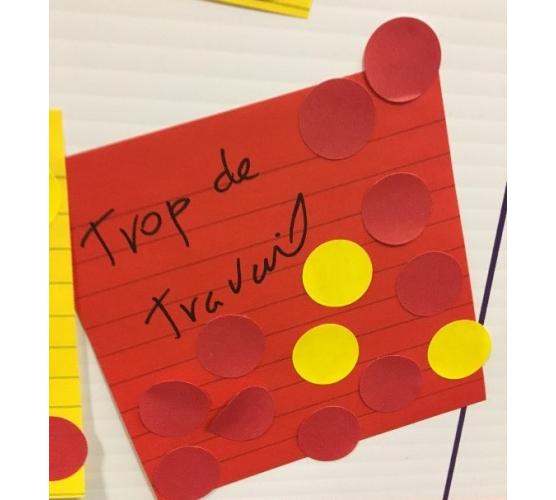 Drumroll please.... Too much work is keeping our PMs awake at night.
Are you surprised? Does it make you want to laugh...or cry?
Let's get to it.
December 11 2017, 12PM-1PM (free webinar with projectmanagement.com)
Équipe sous-pression : comment reprendre le contrôle de sa performance? (Team under pressure: how do you take back control of your performance?)
With Frédéric Moreau, MBA, Founder and President, PÖL Digital.. He will offer techniques and proven tools related to strategic agility and organisation. 
The good news?
The 'nightmares' board will be available all years long in our training room so keep posting your fears and needs and we will find conferences and speakers who can help !
Suggested articles