PMI-Montréal project management blog
Amirouche Sellam, IT Projects Portfolio, City of Montreal
Author : PMI-Montréal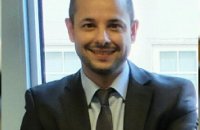 Mr. Sellam is a computer engineer with a degree from the Institut national des Télécommunications - École de management and CESI Engineering Institute, as well as an MBA (Project Portfolio Management specialisation). He has over 15 years of experience in Project and Program Management, including managing and implementing project portfolio management practices. He is also a certified PMP.
As a project management professional, what keeps you up at night?
I'm a perfectionist by nature and I'm very big on deliverables, so it's important for me to keep my clients in the loop. I update on any changes as soon as possible so that the best decision can be made as soon as possible. This way, we can fulfill their requirements. Their satisfaction is paramount and without it, I've been known to suffer from bouts of insomnia.
What would you like to see happen in the Project Management industry in 2017? 
I want the industry to better acknowledge that a project must line up with an organisation's strategy, and the ultimate goal is to deliver benefits. To get there, we need to put as much effort into keeping abreast of costs, as we do results. The equation only becomes whole when you achieve those benefits. I dream of Project Management becoming a recognised profession, and for PMI-Montreal to officially become a professional order. 
What pushed you to pursue project management as a career?
I fell in love with Project Management very early on in my engineering career. At the time, it wasn't a profession yet. It was seen as a set of management skills that were complementary to a more technical education. However, I wanted to live a more human experience by working with a development team, aiming for a specific goal: delivering a solution that didn't yet exist. I come from a family of entrepreneurs: I like being first in line and being in charge. That's why I decided to pursue a career in project management. I'm not intimidated by a career filled with consecutive mandates. I actually prefer being an active participant in change. I settled into it quite quickly and made it my profession.
What is your most memorable moment with PMI-Montreal?
I always felt the need to give back to the Project Management community and volunteering with PMI-Montreal is a great way to share what I've learned. I've had many enriching encounters during different events, but my most memorable moment is when I was named head of the PMI-Montreal Mentorship Program, without a doubt. That is and will remain my most cherished memory, and will undeniably remain a reference for other chapters.
Is there anything you've reflected on that you would like to share with the industry (a realisation, advice, a call to all, a reference, etc.)?
I think the Project Management profession is paving a new way. With the democratisation of Agile development methods and of Agile business standards, we haven't been questioning the importance of best practices in Project Management as much, regardless of the type of organisation. However, the Project Management Office's focus will increasingly be shifted towards the packaging rather than on the content. Portfolio management, stakeholder management and benefit management will be integrated into daily activities.
Why did you become a PMI-Montreal member, and why will you renew your membership?
It just made sense, like an order of engineers or accountants. PMI represents the Project Management community. It also defends its interests and aims to make our community grow, and shine. Plus, by being a member you benefit from a variety of dedicated services, often for free, which allows you to continually be up to date on best practices in Project Management in general (access to conferences, communities of practice, training, information, mentorship, job postings, Symposium, etc.).  
Which Project Manager would you like to see become a member of PMP Generation soon?
Jean Pierre Polonovski.
Are you a PMI-Montréal member and have something to say about project management in Québec ? Answer the PMP Generation questions ! Click https://goo.gl/forms/fHsqP7zKwyaI1tkG3 to access the form.