PMI-Montréal project management blog
Always collecting best practices: PMI-Montréal's participation in international activities – 2015 Retrospective.
Author : Jean-Michaël Breton
A word from the President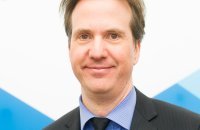 Every year, the Boards of Directors of each of PMI's sections are invited to two international events. There is a regional meeting, R3, in which the New England and Eastern Canada sections participate, and the North American symposium, where the leaders of 223 chapters from 57 countries meet: the Leadership Institute Meeting.
These meetings are ideal occasions for our Board of Directors and leadership to:
Share and discover improvement opportunities for our members;
Share and learn best practices regarding various aspects of management and governance;
Promote PMI-Montréal to the international community.
We always represent PMI-Montréal with great pride, and come back energized by these meetings and ready to better serve our members.
The Board of Directors has also met in order to focus on these new improvement opportunities, to determine priorities and to make sure they are rapidly put into operation.  Here are a few examples:
 Creation of new strategies for better retention of our members
Opportunities for synergy with the francophone milieu on an international level
Increased and renewed opportunities for our volunteers (recruiting, VRMS)
Creation of 'Je suis le PMI-Montréal' (I am PMI-Montréal) video testimonials.
Our meetings allow us to delineate our service offer and bring forward innovative ideas. For example, in February, we invited Paul Pelletier to give a workshop on harassment within management teams.
This year again, a member of our team has made a splash. Our Director of Communications and Operations, Aliki Courmanopoulos, presented PMI-Montréal's social media plan to a packed room. Going by the participants' comments, PMI-Montréal is at the forefront of social and communication network management.
We hope that 2015 lived up to your expectations, and we wish for all your plans to be successful in 2016.
On behalf of the Board of Directors,
Jean-Michaël Breton
Executive Vice President