PMI-Montréal project management blog
Alcides Santopietro, Operations Vice-President Canada, Swissport
Author : PMI-Montréal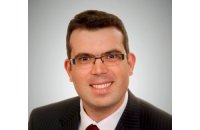 Alcides has 17 years of professional experience in Project and Operations Management, notably in IT, engineering and aviation. Alcides is currently Head of Operational Performance for Swissport in Canada, which includes managing fleet, the training program, organisational change and developing systems.
His professional background has brought him to many countries, where he has worked as a professor, instructor and mentor. Alcides is an active member of PMI, having participated as a volunteer on multiple fascinating projects, including developing the Guide for new members, executed under his leadership. He's an industrial engineer (University of São Paulo, Brazil, and member of the OIQ), a Master of Project Management (UQAM) and a certified PMP since 2002. He is Brazilian and has lived in Quebec since 2007.
As a Project Management Professional, what keeps you up at night?
This happens when I see projects that aren't managed according to the golden rules. It's been many years since best practices in management have become available and circulated, but you still see projects that go over budget, that have poorly managed risks and with plenty of other problems that have been discussed for years. People continue to make the same mistakes….
What pushed you to begin or pursue a career in Project Management?
It's been a while (the PMBOK® Guide was in its third edition), but I remember finding the basis of project management knowledge to be quite logical and powerful. I was happy to see that the field was already well structured and I wanted to be a part of the industry, to learn and to practice.
What is your most memorable moment with PMI-Montreal?
I have many! Most recently, and this is very important to me, was working on PMI-Montreal's Guide for recent immigrants. The project was a success thanks to real teamwork and I witnessed not only the quality of PMI-Montreal's volunteers but the passion these volunteers demonstrated for their profession as well.
What project would you like to bring to the industry (a small community project, a big project that went under the media's radar, etc.)?
I'm very curious about the Montreal International Jazz Festival. This event operates at a very high level organisation-wise and I'd like to know how they make it all happen. How much time ahead they start, how the team is structured, how they manage the project's risks, etc.
Do you have a personal thought to share with the industry (a realisation, advice, a call to all, a reference, etc.)?
Having worked in different countries and fields, I realise that in many professional environments, simple project management techniques already make a big difference in terms of a project's overall quality. In fact, increasing a project's chances for success is much easier than we think. Another thought is about IT projects that I participated in and still participate in: with these projects, the technical aspect is always easier to manage. Managing humans involved with the project is always more difficult, the complexity of which is over underestimated.
Why did you become a PMI-Montreal member, and why renew your membership?
As a Project Management Professional in Montreal, becoming a member is a must. It's the best way to stay connected to the industry's major players in the city and to participate in really interesting activities, like evening lectures and the Symposium.
Are you a PMI-Montréal member and have something to say about project management in Québec ? Answer the PMP Generation questions ! Click https://goo.gl/forms/fHsqP7zKwyaI1tkG3 to access the form. 
Suggested articles