PMI-Montréal project management blog
Agnes Bédard, IT Innovation Project Manager, Hydro-Québec
Author : PMI-Montréal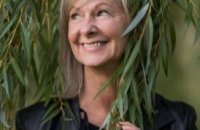 Agnes Bédard has been a project manager at major companies (Bombardier, BNC, Bell and SAQ) for more than 25 years. She has been at Hydro-Québec for 10 years now. She was directly involved in major projects, applying both traditional and Agile methods, during major structural changes. She is also a lecturer at HEC Montréal, a conference speaker, the manager for the Risk Management Community of Practice at PMI-Montreal, and is also very involved in Project Management events (Concours KGP, HEC Job Fair and Symposium).
Her background as a project manager, teacher and mentor in a variety of fields has allowed her to rack up a fair number of achievements that speak to her professional and personal skills. She is a dynamic and positive woman, who focuses on her practice's innovation and evolution. She conveys her passion for project management with generosity and creativity.
As a project management professional, what keeps you up at night?
It's very rare that I sleep poorly because of my work in project management. On the rare occasion that it has happened, it's because my integrity and honesty were called into question because of an event or a conflict within a project.
I've had to make an important decision specifically because the company's values didn't reflect mine, and I chose to change employers before it impacted my health. This decision allowed me to know myself better and opened up a lot of doors for me, and brought me to a company that suited me better.
I think it's important to listen to your gut, and to stay true to oneself. This makes for a good night's sleep!
What would you like to see happen in the Project Management industry in 2017? What is your dream for Project Management in 2017?
I'd like to see more openness in how we see and do things. I think that methodologies (traditional, Agile, hybrid) are and will remain "guides" for us. A project's true success involves understanding a company's history and the history of its employees.
I'd like our projects to be more colourful, to inject some humour into our daily routines. It's time to break away from the perception that we have to be serious all the time, that we have to be dressed really sharp and have a higher position in order to add value to the profession. I hope that the new generation of project managers will have this humility and philosophy in order for this beautiful profession to evolve.
What pushed you to pursue a career in Project Management?
I began my career at the National Bank in Operations Management and one day my boss asked if I'd like to participate in a major ERP project where my expertise would be put to good use. At the time, I didn't know what being a Project Manager meant, but I thought to myself, why not! 
From the very first project, I was in love! I haven't managed any operations since, but I've managed projects that support operations. I'm a woman of action, I like when things are moving, I like challenges and I have a deep need to establish relationships with people.
I would say that I've been pretty spoiled throughout my career, because I participated in many challenging yet diverse projects. I've encountered many challenges, obstacles, experiences and many wonderful and skilled people. I've never felt bored or self-doubt. I always have projects, whether it's at work, as a volunteer or in my personal life. That's why it's impossible for me to live without projects. :) 
What is your most memorable moment with PMI-Montreal?
My first Symposium conference in 2013, Risk and Agility=Change. At the time, few speakers broached the "soft" approach of Project Management and it was a big challenge for me to be heard. I had to present with a colleague, Claude Besner, and he couldn't make it at the last minute. I'll always remember this day: I was so stressed, but also feeling nervous to share my experience and passion with this group. The talk was very well received and sharing became a new passion of mine! 
What project would you like to draw the industry's attention to (a small community project, a major project that went under the media's radar, etc.)?
My biggest project is yet to come, and its mission will be to plan a resting space where humans and animals can sleep well. :)
Is there anything you've reflected on that you would like to share with the industry (a realisation, advice, a call to all, a reference, etc.)?
Project Management is about passion, not ego. The team must come before the self. Beware of becoming a "know-it-all" PM because there is no end to learning, quite the opposite! I learn from everyone, every day. Oh yes, and if you have a lot of knowledge and experience, please share with the new generation coming up. They're brilliant and intelligent.
Why did you become a PMI-Montreal member, and why are you renewing your membership?
It was so long ago, before 1999, thanks to my mentor who was very involved in PMI's management and who asked me to become VP for the volunteers. I then became a mentor, a lecturer and eventually manager of the Risk Management Community of Practice. I think getting people who are passionate about the same thing together is important!
Which Project Manager would you like to see become a member of PMP Generation soon?
Claude Emond, because he is the first person, 8 years ago, who believed in me as a Project Manager teacher, who shared his knowledge and passion with me and gave me the initial push. He approaches things differently and I respect him. 
Suggested articles