PMI-Montréal project management blog
A word from the President
Event Announcements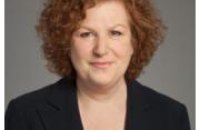 PMI-Montreal Délégation at the Region 3 Summit meeting
The PMI-Montreal team participated in the annual PMI Region 3 meeting on 28, 29 and 30th May in Providence Rhode Island.
These events are an excellent opportunity to exchange best practices in governance and organization and PMI-Montreal is proud to be so well represented. Aliki Courmanopoulos, our Director of communications, presented social media management best practices, and Benoit De Grâce moderated a roundtable on our first RDV Career day event.
Moving?
Take the opportunity to review your insurance plan. To date, members have nothing but praise for the Home Auto Insurance Plan offered by the partnership between PMI-Montreal and The Personal. Already Desjardins customer? they are committed to reducing your current premium if it is more expensive than the one offered with PMI-Montreal.
THIS OFFER ALSO APPLIES TO MEMBERS STUDENTS
New course offering CAPM/PMP in July:
Is the summer is little less busy? Get your teams trained with PMI-Montreal: intensive sessions in July.

SYMPOSIUM
Keep the dates of 6 and 7 October open: our annuel Symposium will take place over two days this year, and the full program will be available in a few days. We are sure you will be interested and challenged by the quality of our speakers. 
For the first time the PMI-Montreal was represented at the Leadership Institute Meeting in Greater Europe, Middle East & Africa: innovative ideas, outreach project management in Quebec and Montreal were PMI-year appointment.
Presence of PMI-MONTREAL Quebec to the Advisory of Information Technology Council
PMI-Montreal has taken steps in order to recognize the expertise of its members and the importance of best practices in project management with government authorities. These efforts have borne fruit since Mr. Benoit Lalonde, President of PMI-Montreal, was offered a the seat on our behalf with the Quebec Advisory Committee on Information Technology.
You will be notified of the filing of the report and its conclusions.
Communities of Practice 2014-2015
This is a very good year for PMI-Montreal's communities of practice that saw a record number of participants. Thank you to all the volunteers who promote the exchange of information and networking with these events
Consultation Tables 
Executive and Municipal Tables consultations took place this spring and both adressed the issue of talent management. PMI documents on talent management have led the discussion on skills and career path for project managers. PMI members can acess these documents on www.pmi.org under the LEARNING tab.
We thank you all for being with us and wish you a summer of successful projects, BBQs, holidays and more!