PMI-Montréal project management blog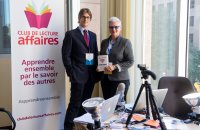 For the third consecutive year, PMI-Montreal took advantage of its Symposium to collect recommendations for our members and supporters.
Symposium speakers and members of PMI-Montreal both jumped at the opportunity, while some participants were also eager to partake. The result is a fabulous collection of 14 works on various relevant themes!
Meet pleasant, generous people who support our business book club. Micheline Bourque, president of the Club de lecture Affaires, interviewed willing participants and speakers from the 2016 Symposium. 
Literature On Leadership Is Always A Winner
Leaderships is a topic which tends to interest many businesspeople. Here are two excellent books worthy of your attention.
"Leaders Eat Last" by Simon Sinek, author and internationally renown speaker, was chosen by Aliki Courmanopoulos, Director of Communications and Marketing at PMI-Montreal. She was especially enthusiastic about this book, as she had just seen the author speak at a PMI conference in San Diego. It's on everyone's list!
Martin Gerhsheimmer, a Project Management Advisor and an active PMI-Montreal meber, especially with the mentorship program, recommended "Impact – Agir en leader" by Yvon Chouinard and Nicole Simard. The interview gives you an excellent overview of the book, as Martin's analysis is on point.
What About Innovation?
Two highly contrasting interviews that both share books about innovation.
The first interview is with Miguel Hernandez, Senior Advisor in Project Management. "Le management de l'innovation" by Severine Le Loarne and Sylvie Blanco is seamlessly written, and is a main reference for Hernandez when he teaches.
Roger Tremblay, GCRT President explained why he chose "Quand l'innovation fait la ville durable" by Joelle Forest and Abdelillah Hamdouch. You'll also find out how reading helps him in his profession.
Learn About the Brain Thanks to Neuroscience
Neuroscience is an increasingly popular and respected field, which is growing in Quebec.
Daniel Levitin is a professor at McGill University. He wrote a very accessible book on neuroscience: "The Organized Mind: Thinking Straight in the Age of Information Overload," which came highly recommended for the general public by Julie Delisle, a PhD at ESG UQAM.
Robert Paris is an expert in neuroscience and is a former Symposium speaker. He recommends two books to discover the field: "The Right Kind of Crazy" by Adam Steltzner and "The Whole Brain Business Book" by Ned and Ann Hermann. The latter is a go-to for the Whole Brain approach, an internationally recognized approach.
See and Do Things Differently – Personally
"Essentialism: The Discipline Pursuit of Less" by Greg McKeown is also recommended by Julie Delisle. The book brings you back to the basics, helping you see what is truly important and avoid doing too much – it's all about choices
"J'ai perdu ma montre au fond du lac" by Rémi Tremblay is sure to become a classic of French-Canadian business literature. Sonia Vibert claims it changed her life!
Marie Claude Perras, Project Manager in Civil Engineering Product Simulation at CAE, recommends "Mindset" by Carol S. Dweck, a well-known book that has sold over a million copies. By juxtaposing the Growth Mindset with the Fixed Mindset, it offers a new perspective in understanding our thought patterns.
Sonia Vibert also recommends revisiting a classic that has sold over 20 million copies: "The 7 Habits of Highly Effective People" by Stephen Covey.
See The Future Differently
Of all recommended readings, "Future Crimes: Inside the Digital Underground and the Battle for our Connected World" by Mark Goodman is by far the most provocative. Régis Barondeau, consultant, teacher and Symposium speaker, recommends this captivating read on the negative effects of the highly technological world we are now part of, and how our lives are increasingly at risk. A new kind of criminality, far more worrisome than petty thieving, is ahead of us!
Conclusion
It's the perfect opportunity to update your fall reading list. We look forward to your comments and recommendations!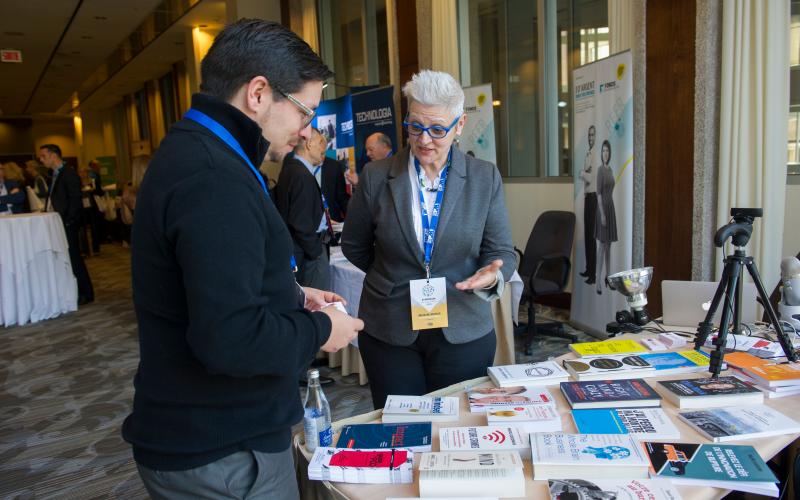 Suggested articles