Community of practice
1.5 pdus
Strategic Business Management skills
CoP Organizational management - The Digital Transformation at Desjardins continues during the pandemic!
1.5 pdus
Strategic Business Management skills
Description
OBJECTIF
Come and share the experience with the Digital Transformation, Agility@Scale, DevOps at Desjardins … even during the pandemic.
DESCRIPTION
Share Desjardins strategy (architecture, tools, plateforms and practices)

Share adjustments that where made in the context of the pandemic

Share with other participants about their experiences and challenges.
LUC ST-ARNAUD
DIRECTEUR PRINCIPAL, FONDATIONS TI ET INFONUAGIQUE - DESJARDINS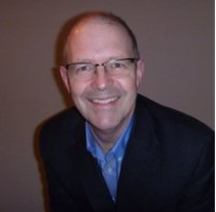 As senior manager in information technology, Luc St-Arnaud is a catalyst for digital transformation at Desjardins. He is responsible for the IT Foundations & Cloud Services team, made of several multidisciplinary squads of around 300 professionals. He is a committed team leader that emphasis accelerating change. Luc and his team thrive using the SAFe framework, a Scaled Agile methodology. Together, they introduce new technologies (cloud computing, Kafka, etc.), new patterns and recipes (micro-service, automation, security, etc.) as well as several tools and best practices (lean portfolio management, continuous delivery, DevOps, etc.) that fast-track the transformation of delivery squads. With more than 20 years of experience in the field of information technology, Luc has worked in large and small companies always in a context of transformation and technological innovation.
18 h 00 : Start of the conference

19 h 30 : End of the event
You will receive the login link 24 hours before the event. For registrations within 24 hours of the event, register and send an email to evenements@pmimontreal.org
PDU registration : 
1 PDU - STRATEGIC BUSINESS MANAGEMENT
You must register your PDUs in your PMI Global account with the PDU code which will be disclosed to you at the end of the presentation.
Tableau de bord / Dashboard

Report PDUS

PDU Claim Code
For all requests for certificates, you must submit a request to evenements@pmimontreal.org
Looking forward to sharing these moments with you!
The PMI-Montreal team
Refund Policy
REFUND POLICY: For participants in Quebec, no reimbursement or cancellation 10 working days before the beginning of the course to allow for material to be expedited. For participants outside of Quebec, no reimbursement or cancellation 15 working days before the beginning of the course to allow for material to be expedited