Community of practice
1.5 pdus
Technical
CdP Gestion du changement - Accélérer la gestion du changement à l'aide d'approches agile – retour d'expériences
Schedule
6 May 2021
18:00 - 19:30
Add to calendar
Language
French
Platform
Webdiffusion
Description
OBJECTIF
Poser un cadre autour de la gestion du changement et de l'agilité

Partager des expériences vécues dans différents contextes de changement

Donner quelques outils essentiels à une bonne gestion de changement dans un contexte de transformation rapide et complexe

Répondre aux questions pratiques des participants
DESCRIPTION
Gérer le changement dans un projet peut prendre des formes bien différentes selon le contexte. Les panelistes conférenciers partageront leur expérience au travers de cas vécus afin de clarifier les différentes approches et leviers possibles. Une large place sera faite aux échanges avec les participants.
CLAUDIE VIGNEAULT
CONSEILLÈRE STRATÉGIQUE EN TRANSFORMATION,
ASSOCIÉE LEVIO CONSEILS
Claudie Vigneault est une associée de Levio Conseils, co-fondatrice du bureau de Montréal et responsable de la pratique de transformation organisationnelle. 
Possédant une maîtrise en management de HEC, Claudie a contribué à l'émergence de la discipline de Gestion de changement et a ensuite participé à la fondation de L'ACMP Québec. Elle est devenue une experte en optimisation de processus avec sa certification Lean Six Sigma, ce qui lui a permis de concevoir la première approche et boîte à outils permettant d'intégrer les trois piliers d'une transformation : projets, humains et processus. Elle s'est maintenant lancée avec sa certification SAFe SPC dans la gestion de projet agile où elle joue un rôle clé dans la transformation numérique d'Hydro-Québec. Claudie est également professeur à McGill et conférencière pour plusieurs organismes : PMI, Agile Tour, MQQ, MEI, Les Affaires, ACMP, etc.
FRÉDÉRIC MOREAU
COACH AGILE ET CONSEILLER STRATÉGIQUE EN TRANSFORMATION
LEVIO CONSEILS
En tant que coach agile, Frédéric accompagne les organisations dans leurs transformations en appliquant les principes d'agilité au service de différents objectifs tels que; mieux exécuter la livraison des produits; rationaliser la vision à tous les niveaux de l'entreprise; briser les silos; ou encore développer une culture agile par l'adoption de comportements adaptés par les gestionnaires et leurs équipes. Fort d'une expérience au carrefour du marketing, de la technologie et de la gestion des humains , il a travaillé pendant plus de 15 ans en stratégie et en innovation numérique. Il a transformé des entreprises pendant 10 ans en occupant des postes de direction en marketing, informatique et direction générale.
18 h 00 : Début de la conférence

19 h 30 : Fin de l'événement
Vous recevrez le lien de connexion par courriel. Vérifiez bien vos courriels indésirables. Nous prenons les inscriptions jusqu'à la journée même de l'événement durant les heures ouvrables de bureau. À la dernière minute, nous serons dans l'impossibilité de vous faire parvenir le lien de connexion.
Disponible gratuitement pour les membres de l'ACMP !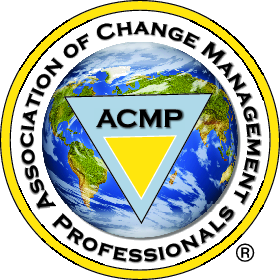 Enregistrement des PDU : 
1.5 PDU - TECHNIQUE
Vous devez enregistrer vos PDU dans votre compte du PMI Global avec le code PDU qui vous sera divulgué à la fin de la présentation.
Tableau de bord / Dashboard

Report PDUS

PDU Claim Code
Les attestations seront directement déposées selon la prise de présences dans votre compte du PMI-Montréal.
Même si vous êtes non membre, vous devez créer un compte pour recevoir votre attestation.

Au plaisir de partager ces moments avec vous!
L'équipe du PMI-Montréal
Refund Policy
For courses offered online to participants in Québec : No refund or cancellation 10 working days from the first course to allow for the expedition of the course material. For online cours participants outside of Quebec, no refund 15 working days from the first course to allow for the expedition of the course material. 
For general events offered by PMI-Montréal 
Refund policy :
5 working days before the event : 100% refund.  Requests must be sent to rec@pmimontreal.org 
4 working days before the event : no refund.
Substitution : There is no participant substituion allowed, except in the case of group corporate registrations. 
Cancellation : PMI-Montréal reserves the right to cancel any event that does not have sufficient participants. In this case, the full amount paid will be reimbursed.