Community of practice
1.5 pdus
Leadership
CdP ExcELLE : Le pouvoir féminin par la pleine conscience
Schedule
16 November 2021
18:00 - 19:30
Add to calendar
Language
French
Platform
Webdiffusion
Description
OBJECTIF
Activer la puissance de son leadership féminin.
DESCRIPTION
Dans un contexte professionnel souvent masculin comme le réseautage ou la gestion de projet, nous avons parfois tendance à vouloir prendre notre place en imposant son pouvoir. Pourtant, il existe un leadership naturel féminin qui rayonne de puissance. Dans cette conférence, découvrez comment activer son pouvoir féminin par la plein conscience.
CHARLÈNE LEPAGE
MOUVEMENT ÉPANOUISSEMENT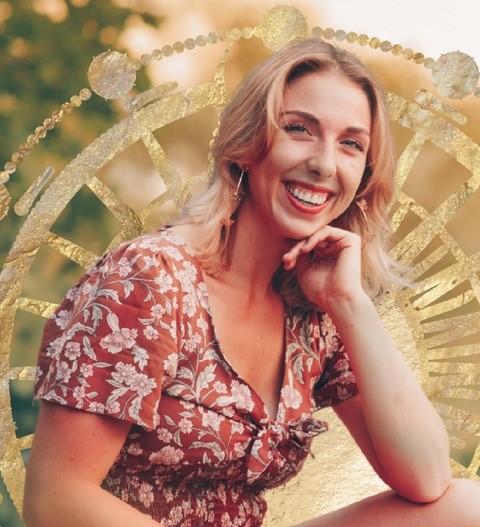 Fondatrice du Mouvement Épanouissement, Charlène Lepage accompagne les femmes pour les faire rayonner de succès holistique. Professionnelle de la santé par les saines habitudes de vie et l'attitude sereine, son approche holistique permet aux femmes d'être épanouie intégralement. B. Sc. Kinésiologie, professeure de yoga et consultante en relation d'Aine diplômée METC, sa signature est celle de la joie, la vitalité, la conscience et la sororité.
18 h 00 : Début de la conférence

19 h 30 : Fin de l'événement
Vous recevrez le lien de connexion par courriel. Vérifiez bien vos courriels indésirables. Nous prenons les inscriptions jusqu'à la journée même de l'événement durant les heures ouvrables de bureau. À la dernière minute, nous serons dans l'impossibilité de vous faire parvenir le lien de connexion.
Enregistrement des PDU : 
1.5 PDU - LEADERSHIP
Vous devez enregistrer vos PDU dans votre compte du PMI Global avec le code PDU qui vous sera divulgué à la fin de la présentation.
Tableau de bord / Dashboard

Report PDUS

PDU Claim Code
Les attestations seront directement déposées selon la prise de présences dans votre compte du PMI-Montréal.
Même si vous êtes non membre, vous devez créer un compte pour recevoir votre attestation.

Au plaisir de partager ces moments avec vous!
L'équipe du PMI-Montréal
Refund Policy
Distance learning courses in Quebec: no refunds or cancellations within 10 working days before the first session to allow for shipping of materials. 
Distance learning courses outside Quebec: no refunds or cancellations within 15 working days before the first session to allow for shipping of materials.
In-person training
Refundable in full five working days or more prior to the first session. Requests must be sent to rec@pmimontreal.org.
No refunds four business days or less before the first session.
Substitution
Substitution of a participant is not permitted except for group registrations.
Cancellation
PMI-Montréal reserves the right to cancel any training should enrolment be insufficient. In this case, the entire registration fee will be refunded.