Community of practice
1.5 pdus
Technical
CdP DA - La culture d'expérimentation comme méthode de livraison de valeur en continu
Schedule
4 November 2020
18:00 - 19:30
Add to calendar
Language
French
Platform
Webdiffusion
Description
OBJECTIF
Guider les démarches d'innovation en continue des équipes produits dans l'adoption de la culture expérimentale comme levier d'un modèle de génération de valeur. Remettre en question les idées des participants en ce qui concerne la génération de valeur ainsi que d'éveiller leur intérêt pour mettre en pratique une culture d'expérimentation autour des hypothèses d'affaires pour amener un processus d'innovation en continu.
DESCRIPTION
Les échecs d'initiatives en innovation sont dues le plus souvent au fait qu'elles n'étaient pas adaptées au marché et non à leur mauvaise exécution. Ces initiatives sont rarement fondées sur les essais et erreurs nécessaires pour les amener à bon terme. Dans cette conférence nous parlerons d'expérimenter en créant des prétotypes (et non, ce n'est pas un typo) avec un investissement minimum de temps et d'argent afin de diminuer les risques et d'augmenter les chances de succès de nouveaux produits, et ce, avant même d'avoir la solution exacte qui va régler le problème de l'utilisateur final.

A la fin de cette conférence les participants auront des pistes de solution pour :
Explorer et développer de façon itérative des scénarios d'expérimentation en co-création avec les utilisateurs;

Avoir un raisonnement critique lorsqu'ils découvrent des points de vue différents;

Mettre en pratique l'expérimentation d'affaires pour mesurer l'impact et la valeur que leur MVP (Minimum Viable Product) crée pour les utilisateurs;

Devenir plus proactif : identifier comment participer activement à l'identification des nouvelles fonctionnalités ou des corrections avantageuses pour les utilisateurs.
MARIE-ANDRÉE ROGER, CEO & CTO
CO-FONDATRICE DE LA FABRIQUE_A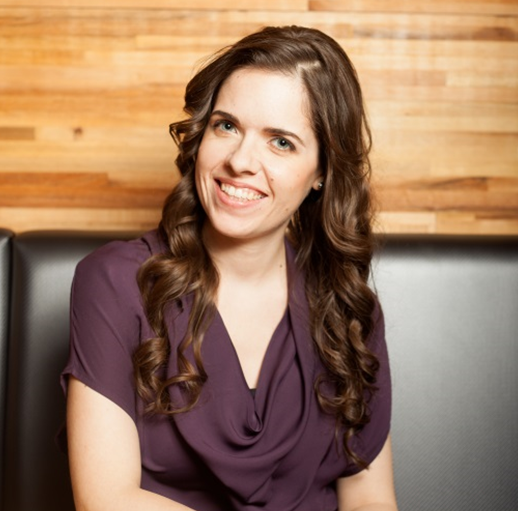 CEO & CTO et co-fondatrice de Fabrique A, un Centre d'excellence en Expérimentation d'affaires, Marie-Andrée est une facilitatrice, une enseignante et une coach pour les gens de produits, les innovateurs et les entrepreneurs, toujours à la recherche de nouvelles façons de donner à chacun le moyen de relever ses défis. Elle a enseigné au Collège de Maisonneuve, au Dawson College et à l'Université de Sherbrooke. Ayant étudié en génie logiciel à l'université Concordia et étant partisane des pratiques agiles, Google Design Sprint, Lean Startup et des Exponential Organisations (ExO), elle est toujours prête à partager ses connaissances et son expérience. Elle a aidé plus de 300 innovateurs, équipes  produits et entrepreneurs de différents horizons comme la BDC, Desjardins, Cirque du Soleil, GSoft, Ville de Montreal - LIUM (défi de la ville intelligente), STM, et plusieurs startups technologiques. Très impliquée dans la communauté, elle a été nommée par Founder Institute comme un des leaders entrepreneurial et évangélistes influents de Montréal.
17 h 45 : Je m'assure de ma connexion!

18 h 00 : Début de la conférence

19 h 30 : Fin de l'événement
Vous recevrez le lien de connexion 24 heures avant l'événement. Pour les inscritions dans les 24 heures avant l'événement, inscrivez-vous et envoyez un courriel à evenements@pmimontreal.org
Enregistrement des PDU : 
1.5 PDU - TECHNIQUE
Vous devez enregistrer vos PDU dans votre compte du PMI Global avec le code PDU qui vous sera divulgué à la fin de la présentation.
Tableau de bord / Dashboard

Report PDUS

PDU Claim Code
Pour toutes demandes d'attestations, vous devez en faire la demande à evenements@pmimontreal.org

Au plaisir de partager ces moments avec vous!
L'équipe du PMI-Montréal

Refund Policy
For courses offered online to participants in Québec : No refund or cancellation 10 working days from the first course to allow for the expedition of the course material. For online cours participants outside of Quebec, no refund 15 working days from the first course to allow for the expedition of the course material. 
For general events offered by PMI-Montréal 
Refund policy :
5 working days before the event : 100% refund.  Requests must be sent to rec@pmimontreal.org 
4 working days before the event : no refund.
Substitution : There is no participant substituion allowed, except in the case of group corporate registrations. 
Cancellation : PMI-Montréal reserves the right to cancel any event that does not have sufficient participants. In this case, the full amount paid will be reimbursed.