PMI-Montréal project management blog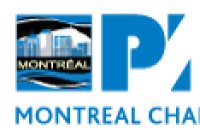 Votre conseil d'administration 2015 !
Congratulations to the newly elected
Montreal, April 17th, 2015
CONGRATULATIONS TO THE NEWLY ELECTED

PMI-Montreal is proud to announce its newly elected members of its Board of Directors for mandates beginning in 2015.
The Board of Directors is composed of ten members who are dedicated to member services and the promotion of project management in Quebec.
Members of PMI-Montreal were present in large numbers on April 16th, 2015 at PMI-Montreal's Annual General Assembly, where the results of the vote were announced. The online vote was conducted from March 24th to April 12th with over 16.5% of the membership participating.
Five members were elected members for the 2015-2017 terms.
On behalf of all its members, PMI-Montreal welcomes its new Board of Directors.
 
Members elected for a 2-year term