PMI-Montréal project management blog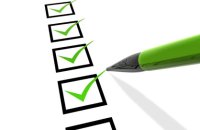 This is a 5-minute survey (https://goo.gl/iU1HzP) about the different PMOs worldwide. You can have a copy of the final paper with the whole survey result. Thanks!
My name is Ricardo Naciff, a MBA candidate at University of Lyon, in France.
Even if the Project Management Office is not a quite new cross-functional management structure, its worldwide deployment and operation mode is very varied. No two single PMOs were implemented and operated equally. The worldwide industry has developed a range of different approaches to satisfy their needs in terms of:
Governance,
Portfolio balance,
Process development and innovation,
Best practices implementation,
Teams training,
Synergies exploitation,
Risk management,
Stakeholders management, etc.
All this factors change within each company and its context.
I'm performing a research about the different kinds of PMOs world wide and I need your help to do it. I am kindly asking you to complete this 5-minute survey and share it with colleagues working on PMOs.
The survey is divided in 3 parts:
your company's profile,
your PMO profile,
and your role on this PMO.
Survey link: https://goo.gl/iU1HzP
The collected information will be used only for academic research. No personal or specific information about you or your company is requested. However, information about size, turnover and companies localization are asked.
Once again, thank you very much for taking your time with this survey.
___________________________________________________________
Bien cordialement,
Ricardo Naciff, PMP
Suggested articles