PMI-Montréal project management blog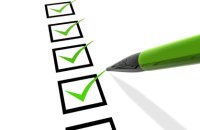 Research Project
Investigation of the use of agile methods on large projects in large organizations.
Carried out by Yvan Petit and Brian Hobbs, professors with the University of Quebec at Montreal School of Management's Project Management Research Chair.
Supported by the PMI Sponsored Research Program.
Case studies have already been done.
Preliminary results were presented at the PMI-Montreal Symposium October 7, 2015.
The objective of this survey is to validate and enrich the results of the case studies.
This research project has an ethics certificate issued by the university. All the data collected will therefore remain anonymous and confidential.
Please complete this survey if you.
Work in an organization with more than 2 000 employees,
That uses agile methods to execute software projects with three development teams or more.
If you complete the survey and you wish to receive a report, please provide your e-mail address at the end of the questionnaire.
Completing the survey should take you about 15 minutes.
Suggested articles