PMI-Montréal project management blog
PMI-Montreal: 4th largest chapter in the world! (Out of 295!)
Author : Benoit Lalonde
A word from the President
Point on content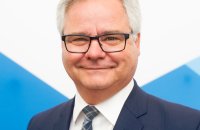 It is with great pride that we announce that PMI-Montreal has reached the historic number of 4500 members!
PMI-Montreal: Largest chapter in Canada
PMI-Montreal: Largest francophone chapter
This success is the result of the collective efforts of the members, board of administration, enterprises and partners, who have made Montreal and Quebec into major hubs in the field of project management.
Project management is in full swing in a complex market and we are convinced that the quality of Quebec's project managers, the expertise developed in partnership with the universities and Chairs of research are reflected in the confidence accorded to us by our members. 
Therefore, it is highly motivated and uplifted by this great news that the board of administration held one of its annual strategic retreats at the ITHQ on Saturday, June 11th.  Our first objective: Analysing the comments and suggestions of our members, collected during our first World Café and subsequently combining the results with our vision for 2020.
Please be assured that we will continue to validate the best practices in project management and will work on maintaining the spotlight on project management, as always, in your best interest. 
Enjoy a beautiful summer and we look forward to seeing you again in September.