PMI-Montréal project management blog
PhD Research - Emotional Intelligence and Organizational Resilience
Author : Anoosheh Haghshenas
Event Announcements
Press release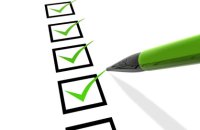 I invite you to join us and participate in our study. For a PhD research, we are conducting a study on the impact of leaders' emotional intelligence on the organizational resilience.
After clicking on the link below you will be directed to our questionnaire that takes about 15 minutes to complete.
As a thank you, we are happy to inform you that we will provide a report on your score and also we will have a lottery for our participants to win books on leadership and organizational resilience.
Participation is voluntarily and you can stop at any time, even though we hope you will complete the survey.
You will participate as anonymous person unless you wish to receive a free report or/and to participate in our lottery. 
If this is the case, please kindly write your email address at the end of the questionnaire.
We respect your privacy and take every possible measure to ensure that all data provided by you remains confidential.
Please note that the survey works the best on computers and laptops.