PMI-Montréal project management blog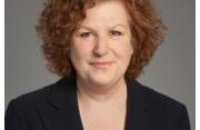 Happy New Year to all !
PMI-Montréal begins its 38th year with great excitement ! Proud of our 2014 successes, we promise you another year full of activities and we promise to continue, in your name, to promote project management in all its forms. 
New in 2015 :
New partnership with The Personal – options for student members included!
PMI-Montréal is proud to announce that we have concluded a partnership agreement with The Personal.
We are always seeking to increase your membership value !!!!
PMI-Montreal members now have access to exclusive group rates for their home and automobile insurance needs.
We invite you to request a quote for more information on these exclusive group rates.
1-888-476-8737
Season opener cocktail 2015
We are very excited to invite you to the Agora at the Centre de Recherche of the CHUM, recipents of the PMI-Montreal project of the year award for 2014.
Cet événement annuel couru, commandité par le Consortium Pomerleau-Verreault s.e.n.c, permet le réseautage et la rencontre de gestionnaires de projet dans un environnement unique et convivial.
New PMP/CAPM preparation course format - five consecutive Fridays 
New this winter : five consecutive Friday course : spread the news and visit our website for more information 
PfMP preparation course
True to its commitment to provide all certifications preparation courses offered by the Project Management Institute, this winter PMI-Montreal offers the first course of preparation for the certification PfMP, Portfolio Management Professional Certification. Visit our website for registration.
Commununities of practice 
Our communities of practice take off in 2015 : free for members , they allow networking and learning : visit our website.