PMI-Montréal project management blog
Important information: eligibility for 2015 elections
Author : PMI-Montreal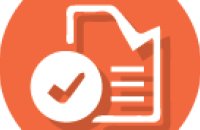 Dear members and associates,
Please note that according to PMI-Montreal Inc. bylaws (article no.24), approved during the October 10th 2013 General Assembly, should you wish to propose your candidacy for the PMI-Montreal Inc. Board of Directors, in the elections that will take place from March 24th to April 12th 2015, you must be a member of PMI and of PMI-Montreal Inc. in good standing for at least 90 days prior to the election, that is, before December 24rd 2014. 
PMI-Montreal Inc. will be accepting candidacies for the Board of Directors from January 31st 2015 to February 28th 2015. Instructions will be sent EXCLUSIVELY members in good standing as of December 24rd.
To verify that your membership is still valid, visit 
www.pmi.org
 under the MyPMI tab. Please make sure that your membership is in order with both PMI and PMI-Montreal Inc. or renew should you wish to submit your candidacy for the Board of Directors of PMI-Montreal Inc. 
Louise Fournier, Executive Director,
Zyna Boubez, Director of the Board, Governance Committee