PMI-Montréal project management blog
Important information: Board of Directors 2015
Author : PMI-Montréal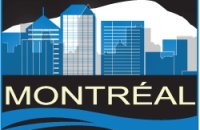 Dear members,
 
PMI-Montreal will soon announce the opening of nominations for the 2015 Board of Directors.

As you have already been informed, in order to propose your candidacy, your membership to PMI-Montreal must be in good standing at least 90 days prior to the date of the opening of the online vote (i.e. 23 December 2014 for election commencing March 24, 2015).
There are five (5) board positions to fill for the next term of two (2) years. It should be noted that all 5 candidates who obtained the greatest number of votes will be awarded these positions.
On January 30st, 2015, all members will receive two (2) forms for submitting an application: a voting nomination form and a presentation form. Both forms must be completed in full and received by the Nomination and Electrion Committee before February 28th midnight. Your nomination must be seconded by another member of PMI-Montreal to be valid. You will be notified the week of March 16th of the acceptance of your application.
Online voting will open March 24th 2015  and close April 12th 2015 at midnight. All members of PMI-Montreal in good standing as of March 23rd, 2014 will be entitled to vote.
The five (5) candidates with the most votes will be notified in advance and presented to the members at the General Assembly of 16 April 2015.
Louise Fournier, Executive Director