Un survol de quelques techniques de négociations et de clauses essentielles au contrat afin d'assurer l'harmonie et l'équilibre dans nos relations d'affaires
Allumée même quand elle dort, créative et curieuse de tout, cette conférencière n'aime rien mieux que de connaître votre projet d'affaires dès qu'il est une jeune pousse qu'il faut guider vers sa croissance. Convaincue que l'entrepreneuriat est une formidable avenue pour se créer une vie sur mesure, elle vous propose son expertise-conseil, ses idées, son enthousiasme, la force de son réseau. Et attend avec impatience de devenir à son tour votre cliente.
Conférencière : Adèle Pilote-Babin est titulaire d'une maîtrise en common law et d'une autre en commerce international et d'un diplôme de deuxième cycle en prévention et règlement des différends. Après avoir étudié et travaillé plusieurs années à l'étranger, c'est dans sa ville de naissance qu'elle a créé le cabinet légal qui correspond à ses valeurs et lui permet de déployer son sens de la communauté et du réseautage. Elle met son expertise au service des entrepreneurs, en assurant un soutien assidu à chacune des phases de leurs projets d'affaires.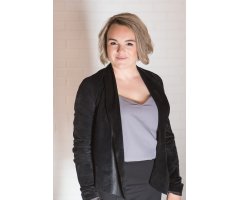 Déroulement
17 h 30 Ouverture des portes
18 h 00 Début de la conférence
19 h 30 Fin de la confére
It is not possible to register to this event anymore.
CdP Planification et contrôle - Les trucs pour bien négocier
Type of activity :
Community of practice Planning
Price
PMI-Montreal members
$ 0.00
It is not possible to register to this event anymore.