PMI's Scheduling Professional (PMI-SP)® credential is a response to project management's increasing growth, complexity and diversity. Globally recognized and demanded, the PMI-SP®fills the need for a specialist role in project scheduling. It recognizes your unique expertise and competence to develop and maintain project schedules, while still possessing baseline knowledge skills in all areas of project management.
Dates : April 25th, 26th 2018
Times : 8:30AM to 4:30PM  
Location : PMI-Montréal, Training room 1030, 10th floor, 630 Sherbrooke West, Montréal QC H3A 1E4
Language : English
Who should apply?
The PMI-SP demonstrates skill and competence in the specialized area of project scheduling. If you're looking to fill the scheduling specialist role on your project team, hone your basic project management skills and showcase your specialized expertise to employers, the PMI-SP credential is for you.
PMI-SP Requirements
To apply for the PMI-SP, you need to have either:
A four-year degree (bachelor's or the global equivalent), with at least 3,500 hours of project scheduling experience and 30 hours of project scheduling education. OR

A secondary diploma (high school or the global equivalent) with at least 5,000 hours of project scheduling experience and 40 hours of project scheduling education.
INSTRUCTOR: Richard Buchanan, PMP, PMI-SP
INCLUDED:
A training manual containing all the sections covered and practice exams

All training material provided in only available in English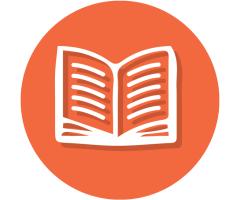 SP Handbook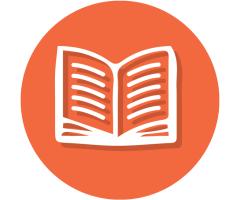 SP Preparation Guide 
EXCLUDED:
Your membership to PMI and PMI-Montreal ($129 USD and $30 USD respectively)

The PMP exam (this is an individual process and all applicants must go through the PMI application process, $520 USD for members, $670 USD for non-members)

Practice Standard for Scheduling (free for members of PMI) THIS DOCUMENT IS ESSENTIAL FOR THE PREPARATION COURSE
In order to be eligible for the member price, participants must be members of PMI-Montreal at the time of registration.  Become a member.
Two day program
Schedule Mission Management

Schedule Creation

Schedule Maintenance

Schedule Analysis

Schedule Communication/Reporting
REFUND POLICY: No refunds or cancellations 5 days prior to course. 
PMI-SP - preparation courses
Type of activity :
PMI-RMP Preparation course
Date :
25 

to

26 april 2018
Price
PMI-Montreal members
$ 825.00