As part of PMI-Montreal's 40th anniversary, members of PMI-Montreal will be able to visit organizations from different sectors that contribute to the promotion of project management in Quebec.
La gestion des parties prenantes : Une expertise recherchée !
L'entreprise d'économie sociale et groupe de ressources techniques Bâtir son quartier achevait en 2014 le développement et la coordination d'un projet d'immobilier communautaire majeur et innovant dans l'ancienne maison mère des Sœurs de la Providence : Habitat et Espace Fullum.
Vendus en 2010, les imposants bâtiments situés au croisement des rues Fullum, Maisonneuve et Sainte-Catherine ont été transformés en un ensemble à usages multiples regroupant des logements pour aîné-e-s et pour personnes à risque d'itinérance, ainsi que des bureaux et un espace de restauration/ réception pour l'organisation d'évènements corporatifs.
Grâce à la mobilisation des religieuses, des acteurs du milieu, de la Ville de Montréal et du gouvernement du Québec, ce joyau patrimonial datant du 19e siècle a pu préserver sa vocation sociale et solidaire en accueillant des personnes à faible ou modeste revenu ainsi que des organismes communautaires et des entreprises d'économie sociale.
Une visite commentée et animée du site par les instigateurs du projet, Jean-Pascal Beaudoin, directeur de l'équipe de la charge de projet à Bâtir son quartier (développement immobilier),  Michel St-Cyr, directeur des Habitations La Traversée (le propriétaire actuel) et l'architecte Eric Leblanc (Casa Architecture) permettra de rappeler l'histoire du lieu, la genèse du projet de transformation et de faire le récit des travaux de réhabilitation.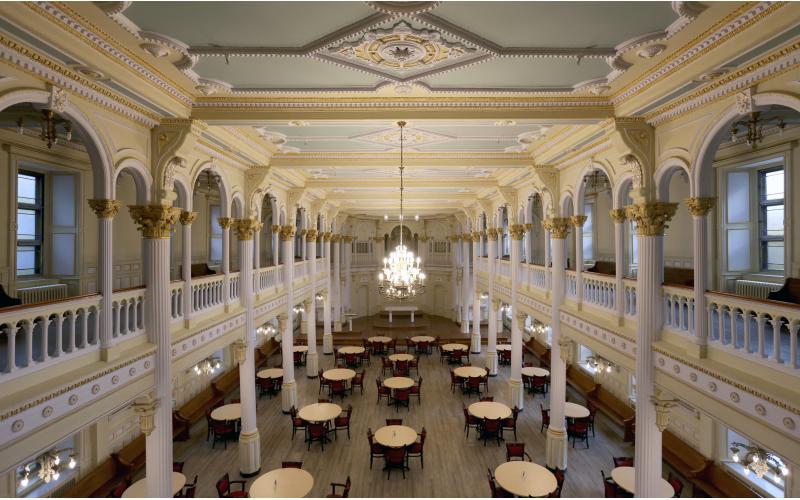 Déroulement
17h00 Arrivée des participants
17h15 Présentation des acteurs du projet.
17h30 Début de la visite
19h30 Fin de l'événement
It is not possible to register to this event anymore.
40th anniversary Guided Tours - Habitat Fullum et Espace Fullum
Type of activity :
Special conferences / workshops
Price
PMI-Montreal members
$ 15.00
It is not possible to register to this event anymore.