As part of PMI-Montreal's 40th anniversary, members of PMI-Montreal will be able to visit organizations from different sectors that contribute to the promotion of project management in Quebec.
Le Centre de transport Stinson de la Société de transport de Montréal (STM), ouvert en début d'année 2014, est l'un des premiers centres de transport au Canada à obtenir la certification LEED OR, une des plus hautes en matière de développement durable. Le bâtiment de plus de 38 000 m2 est établi sur un site de 73 000 m2, soit l'équivalent de sept terrains de football canadien. Il peut abriter 300 bus et comprend les installations nécessaires à leur entretien ainsi qu'un étage de bureaux. Des aménagements, tels des bornes de recharge, ont été prévus pour accueillir des véhicules électriques.Reconnu pour la qualité de sa conception, la gestion rigoureuse du projet et ses caractéristiques en développement durable, le CT Stinson a reçu plus d'une dizaine de prix, dont le prix élixir en 2015 . Seront présents afin d'animer la visite guidée et répondre à vos questions :
 Karim Amed, surintendant par intérim du Centre de transport Stinson
Chantal Dubuc, ingénieure Leed AP
Jean Choufani, surintendant du projet de construction
Déroulement :
14h00 : Accueil des participants
14h15 : Début de la visite guidée
16h30 : Fin de l'événement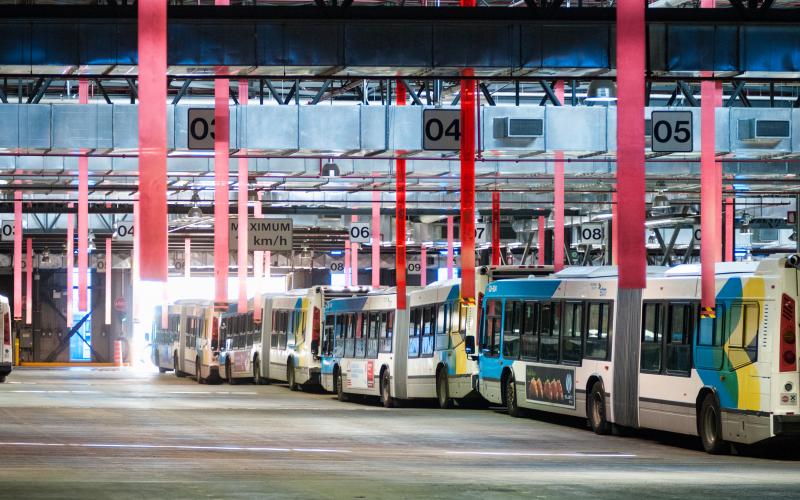 Prenez part à la prochaine visite guidée du 40e anniversaire du PMI-Montréal! 
The maximal number of attendees for this course has been reached.
40th anniversary Guided Tours - Centre de transport Stinson de la STM
Type of activity :
Special conferences / workshops
Price
PMI-Montreal members
$ 15.00
The maximal number of attendees for this course has been reached.